Lee County family uses social media to recover stolen puppies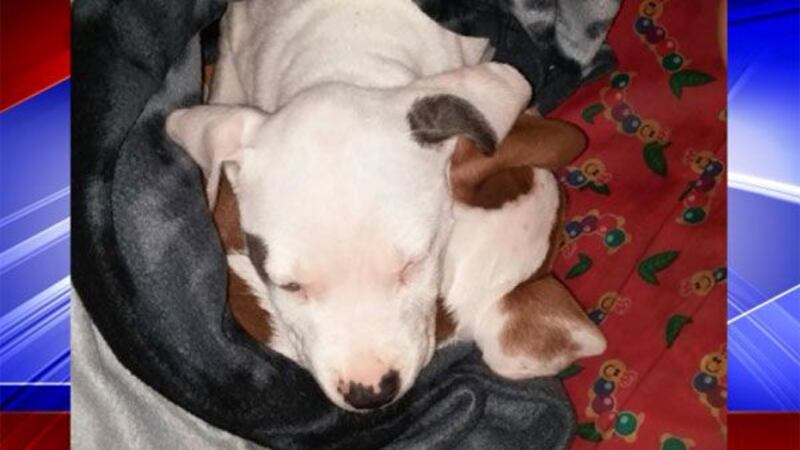 Published: Oct. 15, 2015 at 11:44 PM CDT
|
Updated: Oct. 24, 2015 at 12:18 AM CDT
LEE COUNTY, AL (WSFA) - In less than a week one Lee County family has experienced a range of emotions after two of their beloved pets were stolen and then recovered. David Combs says a quick trip to the store Sunday turned into a nightmare for his family when they returned to find their 4-month-old American Pit Bull Terrier puppies gone.
"We never imagined that someone would just come in our yard and just take our children's animals. We never imagined it," Combs said.
After filing a police report and taking to social media, the tables turned.
"We were eventually able to make contact with the person that was trying to sell our dogs and over the course of the next few days we were able to recover both of them," Combs said.
Lee County Sheriff Jay Jones says while stolen pets is not a common occurrence, the majority of the reports his office takes on a daily basis deal with thefts and burglaries.
"We do have a significant number of homes in the county out in the rural areas those are prime target for burglaries," Jones said.
The sheriff points out there are some proactive steps you can take to protecting your property.
"Recording serial numbers, taking pictures, documenting your possessions, and putting marks on them yourselves that only you would know. That way this would allow you to positively identify it. That would help us dramatically. It would increase the odds of when we recovered property being able to get it back to the owner," Jones said.
Another reminder that could help you and your neighbors is always staying aware and alerting authorities at the first sign of suspicious activity.
If you have any information regarding a theft or burglary in Lee County you are asked to call the Lee County Sheriff's Office at 334-749-5651.
Copyright 2015 WSFA 12 News. All rights reserved.