Montgomery police officer charged in death of Gregory Gunn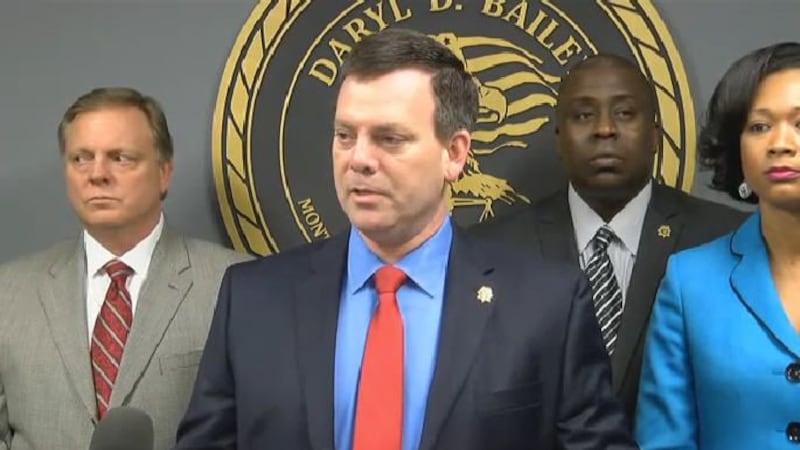 Updated: Apr. 1, 2016 at 5:52 PM CDT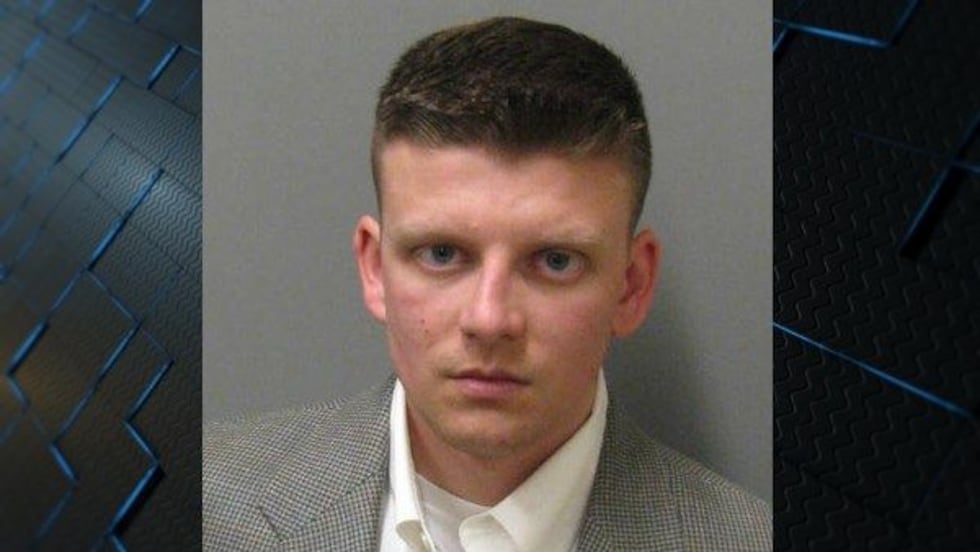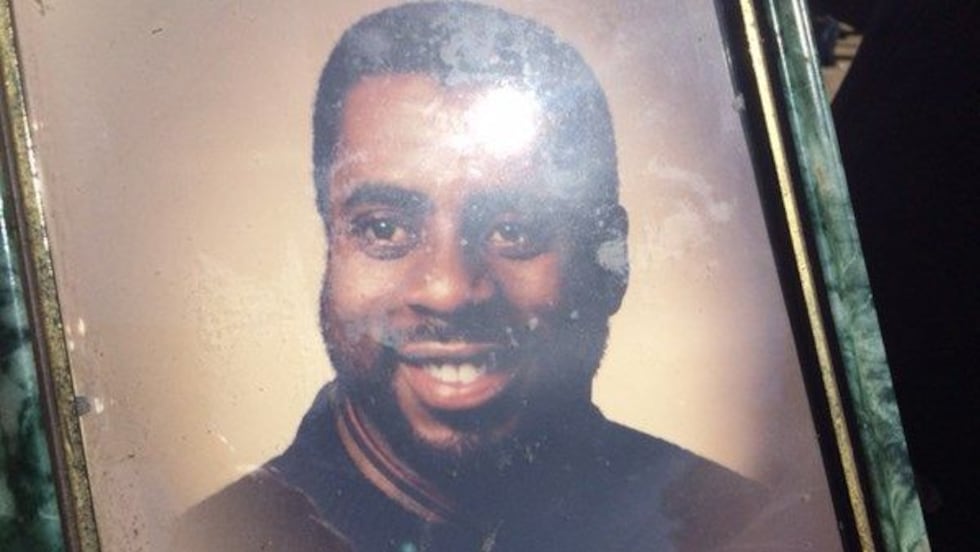 MONTGOMERY, AL (WSFA) - Montgomery police officer Aaron "A.C." Smith, 23, has been arrested and charged with murder in the shooting death of Gregory Gunn.
Montgomery County District Attorney Daryl Bailey stated during a Wednesday afternoon news conference that "probable cause" was found in an investigation by the State Bureau of Investigation to arrest Smith. Smith was booked in the Montgomery County Detention Facility with a $150,000 bond.
"The State Bureau of Investigation has been working non-stop since Thursday, thoroughly investigating the shooting death of Gregory Gunn," Bailey said. "The District Attorney's Office has been in constant contact with SBI and has consulted with their agents throughout the investigation."
The investigation started shortly after Gunn, a 59-year-old black man, was shot and killed by Smith, a white police officer, in the city's Mobile Heights neighborhood early Thursday morning.
Montgomery police have said Smith was on routine patrol when he noticed what he believed to be a suspicious man walking down the street. Smith engaged Gunn, and there was a struggle that continued for about a block. At some point Smith fired his weapon and fatally struck Gunn.
Bailey said the investigation is ongoing and will take time, but once it is complete, it will be turned over to a grand jury.
The district attorney said Smith's arrest "is in no way an indictment against the Montgomery Police Department," and added that "99.9 percent of the officers at the Montgomery Police Department do an exceptional job on a daily basis..."
Smith's attorney released a statement on Wednesday stating that his client would "not be sacrificed on the altar of political correctness."
Montgomery Mayor Todd Strange, Police Chief Ernest Finley and Director of Public Safety Chris Murphy also responded to the major development in the officer-involved shooting investigation during a press conference at City Hall Wednesday afternoon.
Strange said the termination process is underway for Smith, which is city policy for any employee in the wake of a felony arrest.
In the days since the shooting, Strange and other city officials have stressed openness and transparency through this process.
"We said from the outset that we would follow the facts where they led us. We believe it is essential for our community and for justice that the light of truth be brought in this case, as in every case. We trusted the process last Thursday, we trust the process today, and we will trust the process in the future," Strange said.
Strange called for patience and calmness and expressed hope that the community would not let this tear down the bridges that have been built.
"This is a time of grief for the Gunn family as they prepare to lay a loved one to rest, and it's also a challenging time for our city and the MPD family. But we know our community is strong, we know that Montgomery is resilient, and we've come together before over very difficult issues, and we will come together now. We are people of law, that apply to all of us, and we must now trust in our system of justice," Strange said.
Murphy said they will have to wait for this process to be completed to see what the city can learn from the incident. He stressed that it's MPD's job to continue to police and let the case play out in the judicial system.
"We have a good checks and balances system, but we're going to have to wait just like you are to find out what comes out in trial and through the whole process, and then we can make assessments on is there something we need to be doing different. But I have great confidence in the Montgomery Police Department. I've worked with a lot of agencies throughout my career and they're the finest of the finest," Murphy said.
Chief Finley says MPD is working to address distrust and better connect with neighborhoods across the city.
"Anytime we have an outcome like this, it's very difficult but as I always say, a challenge is an opportunity to do better," he said. "I think it's important to get the truth and dealing with the truth to let the community know we stand for rightness and correctness in all that we do in our efforts to protect and serve."
Officials expressed sympathy for Gunn's family and sent a message to the police force, thanking officers for what they do each day on the job and encouraging them to take pride in their work and what they represent. They asked community members to resist the urge to jump to conclusions and to stop the spread of rumors and speculation.
A meeting between the mayor and Gregory Gunn's family is expected to take place Friday so the mayor can personally express his condolences.
A peaceful walk in the Mobile Heights neighborhood is planned for 11 a.m. Saturday followed by Gunn's funeral at True Divine Baptist Church at 2 p.m.
Copyright 2016 WSFA 12 News. All rights reserved.