Selma pastors push for ceasefire in escalating gang warfare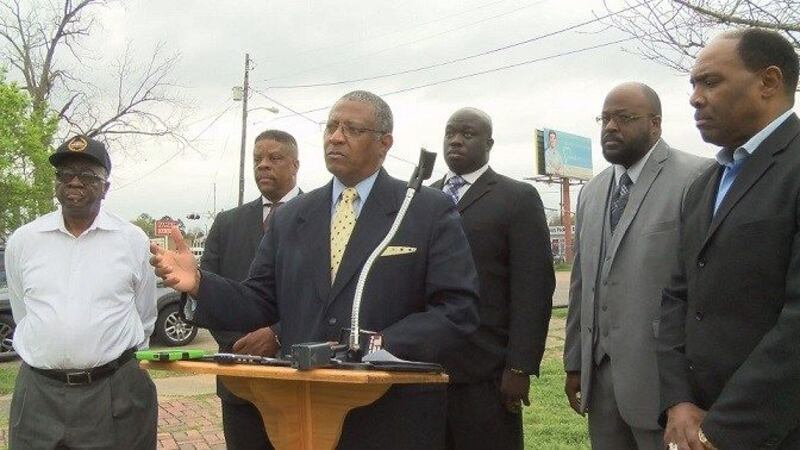 Published: Mar. 12, 2016 at 4:12 AM CST
|
Updated: Mar. 20, 2016 at 3:12 AM CDT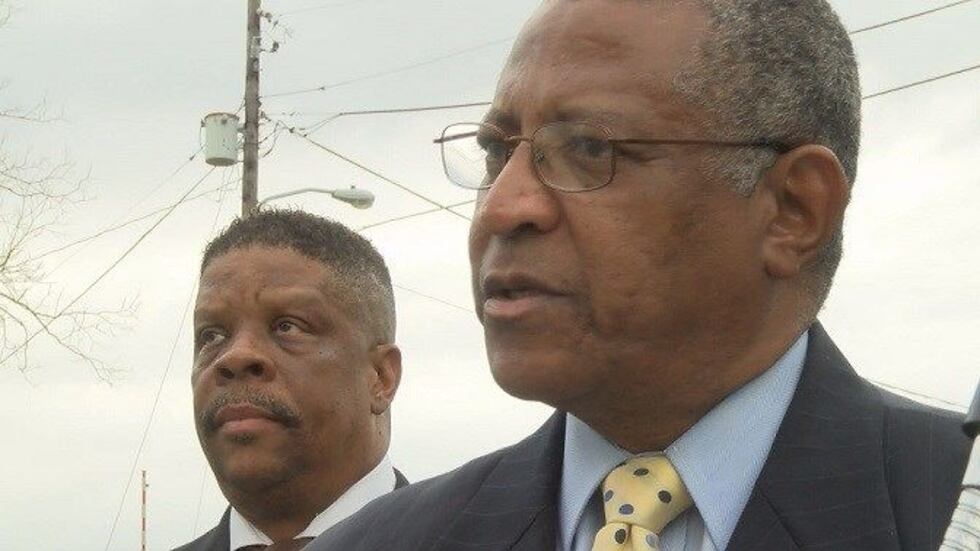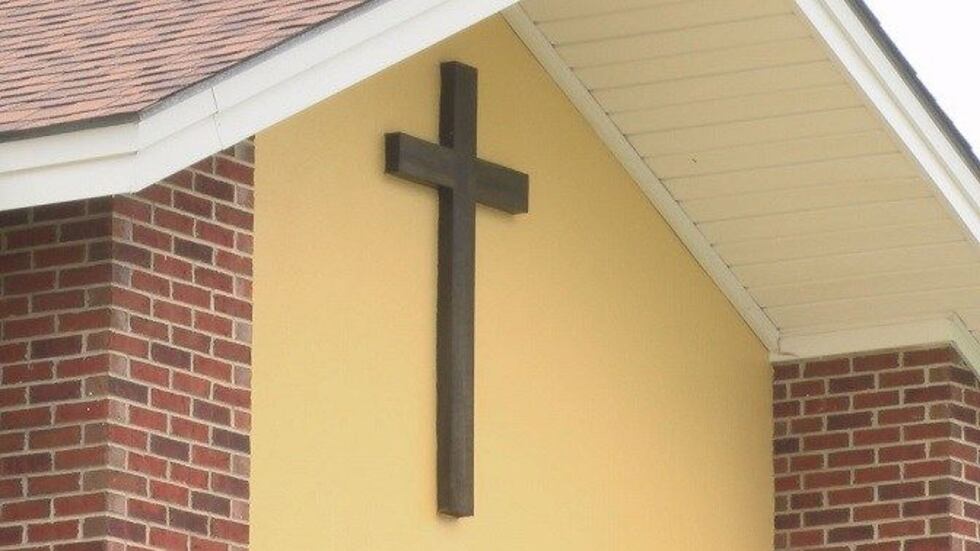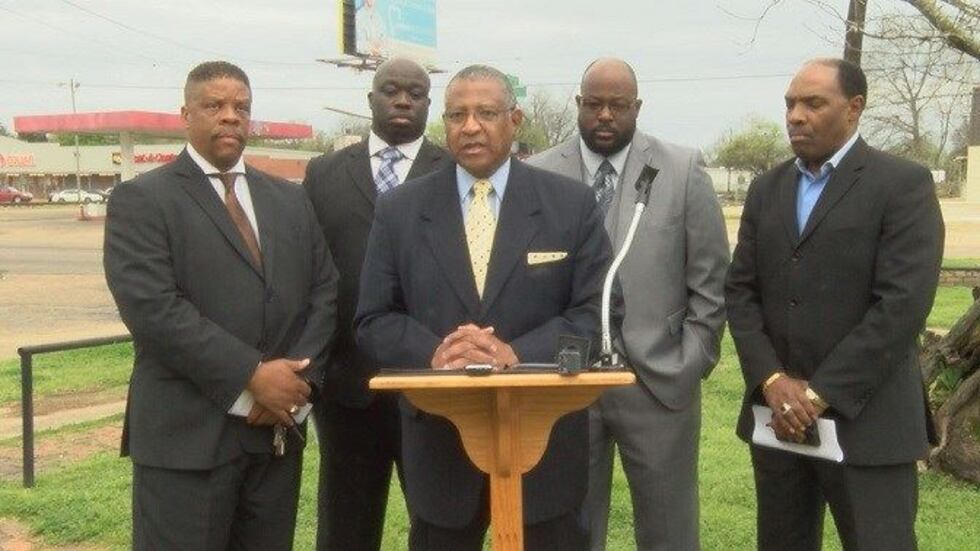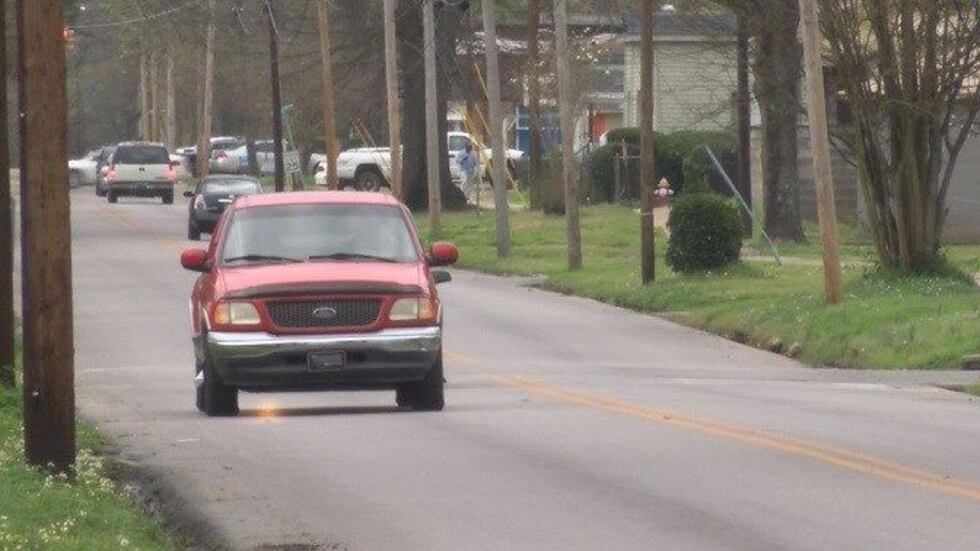 SELMA, AL (WSFA) - Selma pastors are taking action to combat gangs and stop bloodshed on the city's streets.

Church leaders are reaching out to the families involved in the deadly string of crimes in a growing push to curb the violence.
They outlined their new initiative during a press conference at the corner of Broad Street and Voeglin Avenue on Friday afternoon in Selma.
Efforts to crackdown on gangs in Dallas County have been ongoing, but a recent string of violent crimes has church officials stepping in and seeking solutions for a safer community.
"If not us, then who? If not now, then when? We can't put it off any longer. We can't wait. It has to start with us, the body of Christ," said Bishop Effell Williams, pastor of Tabernacle of Praise Church in Selma.
Pastors describe the crimes as "gang facilitated retaliatory serial murders and shootings where rival gang members and their families are targeted."
"Selma is being plagued with constant, extreme violence," said James Perkins, Jr., pastor of Ebenezer Missionary Baptist Church in Selma. "The street violence is increasing. Law enforcement has limits that are beyond their control. Citizens are stunned."
In less than a month in Selma, police say seven people were shot.
On February 14, 2016, there was a shooting at the Grown and Sexy nightclub. A man was shot in the side. Detectives with the Selma Police Department have identified the shooter as Ricky Suttles, 26. Suttles is considered armed and dangerous. He is suspected to still be in the Selma area.
Anyone with information to his whereabouts is encouraged to call Crime Stoppers at (334) 874-2588.
On March 1, 2016, a woman set her ex-boyfriend on fire in the 1800 block of L.L. Anderson Avenue. According to police, she dumped gasoline on the victim and struck a lighter near him. The victim is in a medically induced coma as he receives treatment at UAB's burn center. The suspect was charged with domestic violence assault and arson. Selma PD spokesman Lt. Sam Miller says she also burned down several houses.
On March 5, 2016, Lt. Miller says a man shot himself in the foot at Cheer's Package Store on Broad Street. It's not clear if he was exchanging gunfire with someone else. The Selma Times Journal reports that the store clerk told police she heard five or six shots fired.
Also on March 5, 2016, a man who opened fire with a rifle in a Selma street, killing two people in the entertainment district.
Officers responded to the corner of Marie Foster Street and Selma Avenue in reference to multiple shooting victims.
"It was one individual who ran up to a car at the corner and using an assault-style rifle, he opened fire on the driver's side of the vehicle as the driver was attempting to exit the vehicle. He then ran around the vehicle and shot the passenger as he was exiting the vehicle, killing the passenger," Lt. Miller said.
The driver was rushed by ambulance to Baptist Medical Center South where he passed away from his injuries the next morning. Officials are exploring the possibility that the suspect set his sights on the wrong targets.
A person of interest in the case has been identified.
On March 6, 2016, Lt. Miller says a woman stabbed her boyfriend with a steak knife at a home on Alabama Avenue. She was arrested and charged with domestic violence assault. Her boyfriend is recovering.
On March 7, 2016, a man was shot in an attempted robbery. Lt. Miller says a masked man with a gun walked up to a woman at an ATM and demanded money. The woman's grandson saw what was happening and pulled out a gun of his own. The two men exchanged gunfire and the suspect was shot and ran off.
On March 8, 2016, shots were fired into a home and a man was shot in the leg in the Woodrow East subdivision.
Also on March 8, 2016, a woman was shot when she stepped outside to smoke a cigarette in the 2200 block of Old Montgomery Highway. Lt. Miller says the bullet went through both of the victim's knees. She was also struck in the left hand. She was treated and the shooting remains under investigation.
Lt. Miller urged the community to do the right thing and call Crime Stoppers if they have any information in the cases.
Church leaders say the violence is staggering and innocent people are getting caught up in it.
They believe the key connecting with impacted families.
"We are inviting parents, grandparents and guardians who have lost a child or children to a grave or to a prison cell, to meet with pastors to seek ways that may help facilitate a cease fire of this current outbreak of shootings and killings in Selma and Dallas County," Perkins said.
Meeting with families is just the beginning of the long term plan they're building to combat the problem. They're looking to get more pastors and community members involved.
"I'm convinced that we're not dealing with street fights over material things. This is not about drugs or a turf. It's not about the traditional things that gangs fight over. We are convinced that this current rash of violence is based simply on hate and revenge," Perkins added. "We're looking towards the family and we're looking towards the church to move in a direction that will help those who are currently active in this gang warfare."
Officials say they're also not dealing with the typical gang structure. There are no kingpins and it's not a situation where they can meet with leaders from opposing sides. Perkins says it's a different atmosphere and much more complex than that.
Kerry Horton, pastor of Little Rock Baptist Church in Selma, calls the situation a "generational crisis."
"They're getting younger and younger. A lot of times, the younger generations just feel like they need a voice, they need to be heard. What we're saying is that we're ready to listen," he said. "And we're ready to take action against what's going on. This is home for us. This is our city. And it's much easier for us to come together and to be on one accord in this effort. This is a process but this is the first step so it is very important that we take this critical first step."
The meeting of target family members and pastors is set for this Monday, March 14, 2016 at 5 p.m. at Ebenezer Missionary Baptist Church in Selma.
All pastors in the area are encouraged to take part in the meeting and community-wide effort.
"We have to start somewhere. We have to try," Rev. Perkins said.
Copyright 2016 WSFA 12 News. All rights reserved.