AL Supreme Court rules against Victoryland in civil forfeiture case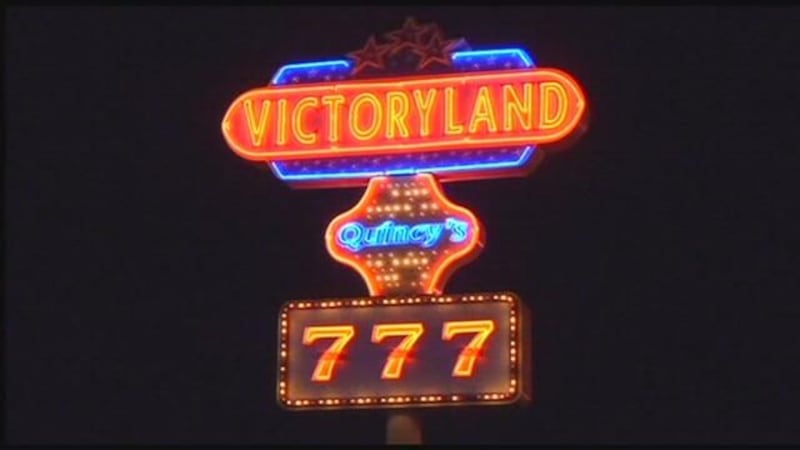 Published: Mar. 31, 2016 at 9:00 PM CDT
|
Updated: Apr. 30, 2016 at 9:00 PM CDT
MONTGOMERY, AL (WSFA) - Alabama's highest court Thursday ruled against Macon County-based Victoryland casino in a civil forfeiture case in which it sought the return of gaming machines and money seized in a raid by Attorney General Luther Strange's office.
The State, armed with a search warrant, entered Victoryland's facilities on Feb. 19, 2013 and seized 1,615 gaming machines in addition to confiscating $263,105 in cash, servers, and other equipment.
Victoryland contends the machines are legal electronic bingo machines while the State says they are illegal slot machines. A legal battle has since been waged by Victoryland owner Milton McGregor to have the property returned.
Victoryland was victorious in its fight after an Oct. 2 ruling by Circuit Judge William Shashy concluded the voters in Macon County understood that a state constitutional amendment they voted on was for all forms of bingo. Shashy also said the State was "cherry picking which facilities should remain open or closed" thus it was "not enforcing the law equally."
Shashy ordered the State to return the seized property to Victoryland if it did not within 45 days start legal action or forfeiture proceedings against casinos in Greene and Lowndes counties.
The Alabama Supreme Court stayed Shashy's order on Nov. 9 after an appeal was filed by the AG's office to prevent the 45 day deadline. Thursday's decision handed Victoryland a defeat after the justices overturned Shashy's order.
The Supreme Court depended on the six characteristics of "bingo" as defined in Riley vs. Cornerstone (see both of story for details).
The Court writes in its ruling Thursday:
"Today's decision is the latest, and hopefully the last, chapter in the more than six years' worth of attempts to defy the Alabama Constitution's ban on "lotteries."

It is the latest, and hopefully the last, chapter in the ongoing saga of attempts to defy the clear and repeated holdings of this Court beginning in 2009 that electronic machines like those at issue here are not the "bingo" referenced in local bingo amendments.

It is the latest, and hopefully the last, chapter in the failure of some local law-enforcement officials in this State to enforce the anti-gambling laws of this State they are sworn to uphold, thereby necessitating the exercise and performance by the attorney general of the authority and duty vested in him by law, as the chief law-enforcement officer of this State, to enforce the criminal laws of this State.

And finally, it is the latest, and hopefully last, instance in which it is necessary to expend public funds to seek appellate review of the meaning of a simple term -- "bingo" –- which, as reviewed above, has been declared over and over and over again by this Court."
McGregor spoke publicly after Shashy's ruling about reopening the facility, though it wasn't clear how Thursday's ruling will affect those plans. He has not yet released any public statement regarding the Court's ruling.
AG Strange reacted to the ruling saying, "The Alabama Supreme Court's ruling is abundantly clear that electronic bingo is illegal and repeated court challenges to the contrary will not change that fact. I cannot say it any better than the court itself. I consider the work of my office in bringing the issue of electronic gambling to the courts for final judgement to now be complete.  It is now up to the Governor, ALEA, and local authorities to ensure that the law is properly enforced."
EXTRA: The six characteristics that constitute bingo, according to Cornerstone:
1. Each player uses one or more cards with spaces arranged in five columns and five rows, with an alphanumeric or similar designation assigned to each space.
2. Alphanumeric or similar designations are randomly drawn and announced one by one.
3. In order to play, each player must pay attention to the values announced; if one of the values matches a value on one or more of the player's cards, the player must physically act by marking his or her card accordingly.
4. A player can fail to pay proper attention or to properly mark his or her card, and thereby miss an opportunity to be declared a winner.
5. A player must recognize that his or her card has a 'bingo,' i.e., a predetermined pattern of matching values, and in turn announce to the other players and the announcer that this is the case before any other player does so.
6. The game of bingo contemplates a group activity in which multiple players compete against each other to be the first to properly mark a card with the  predetermined winning pattern and announce that fact."
Copyright 2016 WSFA 12 News.  All rights reserved.