Motorcyclist 'sacrificed himself' in tragic charity bike ride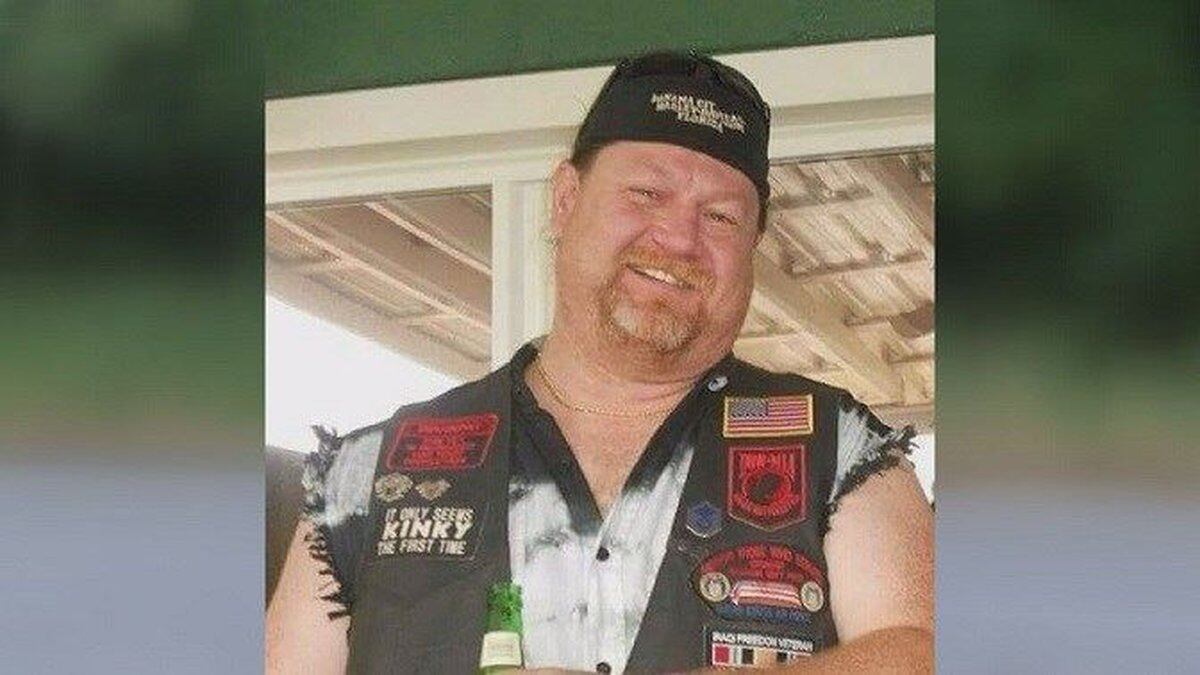 Published: Apr. 26, 2016 at 2:53 AM CDT
|
Updated: May. 4, 2016 at 3:01 AM CDT
WETUMPKA, AL (WSFA) - Family and friends are mourning the loss of a veteran and father of four who lost his life while trying to help others.
It happened as a local motorcycle club was taking part in a weekend ride for a good cause.
A cross on the side of Highway 14 in Wetumpka marks the spot where tragedy struck The Predators. The Montgomery chapter has members from across the River Region. They sponsor and participate in a number of charity events and many have served in the military.
Keith Warren is with the group and says on Saturday, the club was helping with a bike ride for a fallen veteran with the American Legion's Millbrook post.
Warren and several other members, including Carroll Cauthen, volunteered to serve as road guards, helping block traffic so the group could stay together.
He says Cauthen and everyone knows the position comes with risks and dangers, but it's a role they take seriously.
"Him, myself and two others volunteered to protect over 50 bikes on a ride that went from Millbrook to Kowaliga and this is the first time in years that we've actually had an accident," Warren said.
The family of a former commander from Millbrook's American Legion post wanted to spread his ashes at Lake Martin and on U.S. 231 so The Predators helped with the benefit ride. They often provide support for other clubs during fundraisers for their charities.
As the large group made their way from Coosa River Parkway and turned right to stay on Highway 14 West headed back to Millbrook, Cauthen waited until the last bike was through the intersection and then tried to maneuver his way back up to the front of the pack to get up to the next intersection.
He suddenly realized he had nowhere to go, stuck between the riders and oncoming traffic. As his friends watched in horror, they say Cauthen made a decision that kept others from getting hurt.
"Because of traffic flow, he wasn't able to get back into the pack and he was left with oncoming traffic. This was not a head-on collision. He laid his bike down and unfortunately lost his life. He sacrificed himself," Warren explained. "He had nowhere to go. He had two choices- to either lay his bike down and take a hit or plow into the other riders which could have cost a lot more lives. What this man did was a selfless act and it has affected so many lives."
Those who were there say Cauthen, an experienced rider, was not driving on the wrong side of the road, but was near the center edge. They added that his motorcycle crossed the center line only after it went down and then collided with a car without him being on it.
The club stressed that when motorcycle riders are traveling in a big group on the road, they're often helping with fundraising events.
""Everybody just be safe," Warren said. "There was nothing reckless about this whole ride... It's sad it happened. We lost a very dear friend."
Carroll Cauthen's funeral will be held at Brookside Funeral Home (3360 Brookside Dr, Millbrook, AL 36054) on Saturday, April 30, 2016. Visitation will be from 1-3 p.m. and services will start at 3.
The Predators will have a patch made in his honor that members will wear when they ride.

A celebration of life in honor of Cauthen will be held Tuesday at 8 p.m. at Déjà Vu on North Burbank Drive off Atlanta Highway in Montgomery. The event is open to the public.
Copyright 2016 WSFA 12 News. All rights reserved.