Reservists with 908th Airlift Wing arrive in Romania
Published: Jul. 26, 2016 at 6:48 PM CDT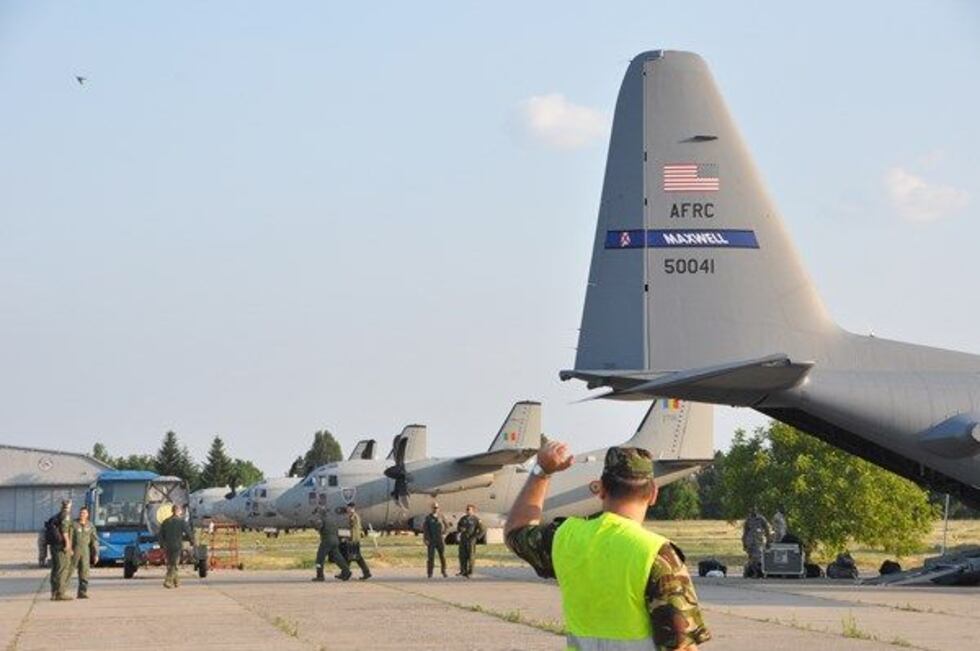 OTOPENI AIR BASE, ROMANIA - Two C-130s and approximately 70 Airmen from the 908th Airlift Wing arrived in Romania Sunday evening. Over the next two weeks they will be conducting flight familiarization and partnership building with the Romanian Air Force.
This is the first deployment by the 908th Airlift Wing to Romania. However, this visit is an extension of a 23-year old National Guard State Partnership Program between the State of Alabama and Romania. The 908th joins the 187th Fighter Wing of the Alabama Air National Guard, in building close ties with their Romanian counterparts.
This is the first of what may be dubbed the "Reserve Partnership Program," since it is the first time an Air Force Reserve Command unit has participated. Both Romania and Alabama units fly C-130s and F-16s. This is a natural partnership intended to increase U.S. Air Force interoperability with Romania, a NATO ally.
Colonel William Sparrow, Vice Commander of the 187th Fighter Wing, "We've learned a lot from our discussions and interaction with our Romanian counterparts. They are great people, who are interested and excited to learn what they can about flying and maintaining F-16s, as they make the transition to flying the same aircraft we do. Now that the 908th is joining this partnership, we'll look for ways we can work together, perhaps with joint visits, to further strengthen U.S. ties with Romania."
The U.S. and Romania mutually benefit from interactions such as this to build relationships and improve coordination between allied military services.
(Information source: USAF news release)