Melton dominates at Selma polls to secure win as next mayor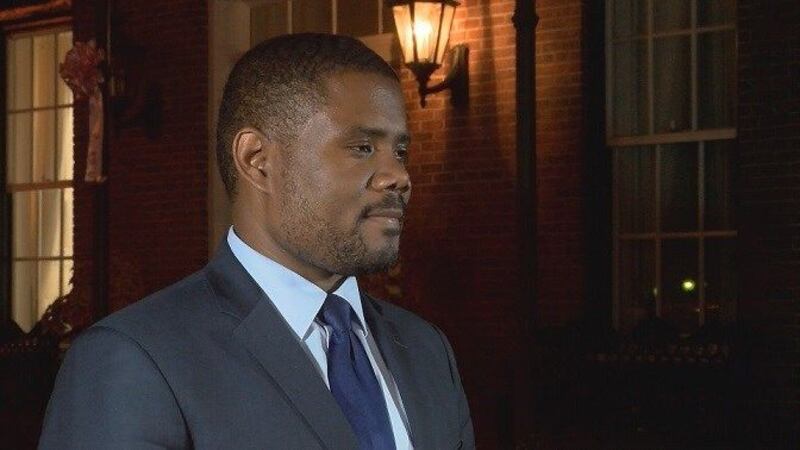 Published: Oct. 5, 2016 at 12:49 AM CDT
|
Updated: Oct. 5, 2016 at 3:35 AM CDT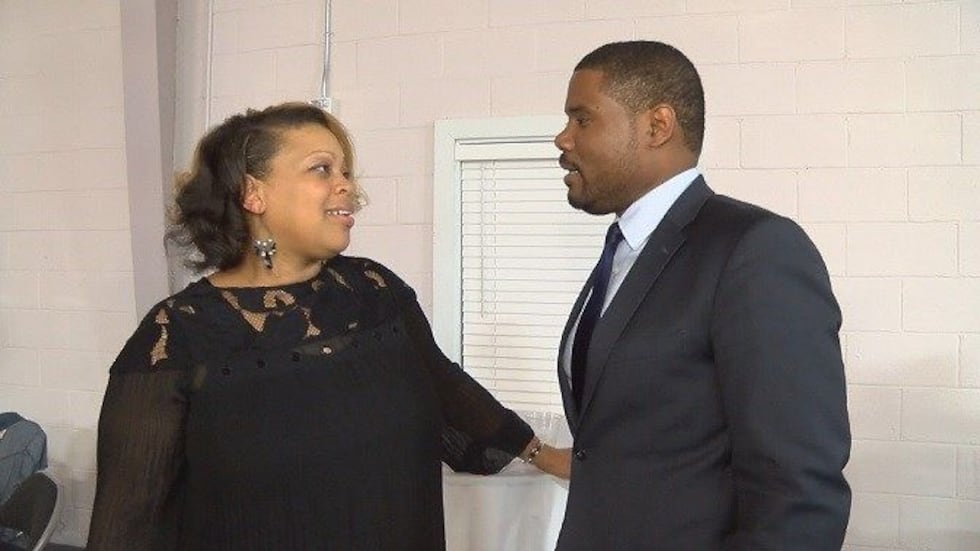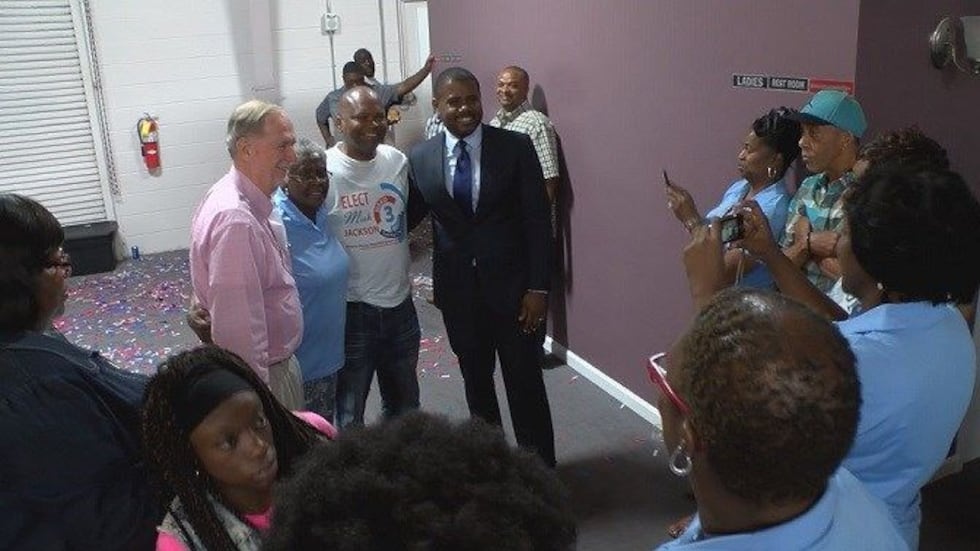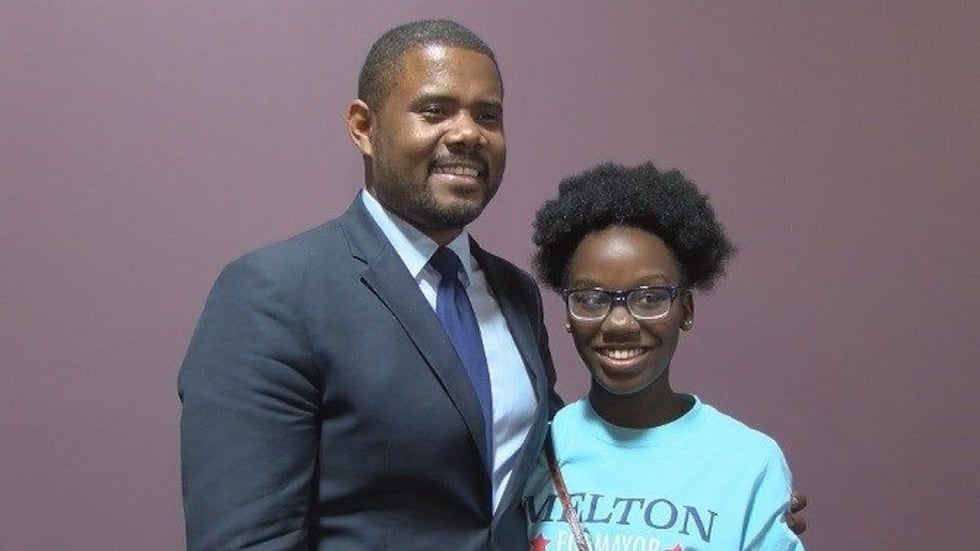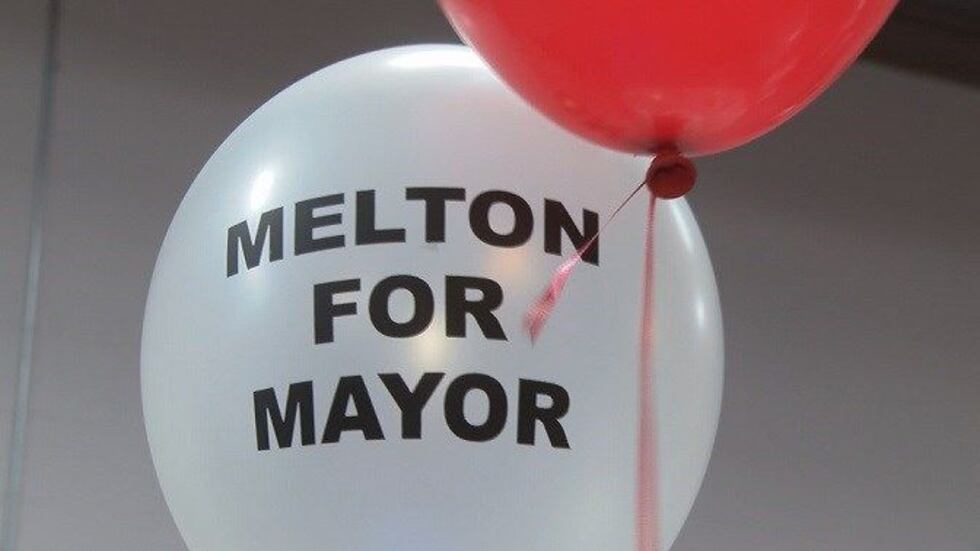 SELMA, AL (WSFA) - A new but very familiar face is taking over as mayor of the historic city of Selma.
State Representative Darrio Melton dominated in Tuesday's runoff election, garnering more than 61 percent of the vote over former mayor James Perkins Jr. Melton received 4054 votes and Perkins received 2549 votes.
Melton celebrated with his wife, Christi, and family members in downtown Selma Tuesday night after clinching the mayor's seat.
He thanked voters and his supporters for their hard work during the course of the campaign.
"I think the voters spoke loudly and clearly tonight that our past is on our rear view mirror," he said.
Melton received the most votes in the August general election and has been busy campaigning in the weeks leading up to the runoff.
He serves as associate pastor at Tabernacle of Praise Church in Selma. He has been a state representative for District 67 for the last six years. He also worked on the federal level for six years before becoming a state legislator.
He said his experience on upper levels of government is unique to the Selma mayoral race and the office of mayor, and he wants to bring the same momentum and accomplishments to city government in his hometown.
His campaign slogan has been "Putting Selma First."
Melton says tackling crime and violence remains one of his biggest priorities as he prepares to take office next month.
"Public safety is number one here in Selma. It's totally unacceptable for us to be listed as one of the worst crime cities inside of the state so we are going to tackle that head on from day one to make sure that our law enforcement has what it needs to be successful throughout this city. We want to get more community people involved in policing our city. I believe once we get policing under control, there will be other great things that we do here," he stressed.
He recently revealed a new three-tiered plan to curb violence and crime in the city after he was shot at leaving a fundraising event several weeks ago.
His plan includes joining President Barack Obama's "My Brother's Keeper" initiative, which is a partnership among more than 200 community leaders across the country.
It also calls for an increased partnership with law enforcement and for the city to create "tools for success," with an emphasis on families, education and increased economic development.
He also wants to see infrastructure improvements and believes Selma has not received the attention it needs to keep it thriving and growing.
Code enforcement is also on his to-do list of enhancements because he feels there are too many dilapidated homes and buildings that need work to meet the necessary safety standards.
Melton will be sworn in on November 7. Prior to that, he will step down from his state representative seat.
He released this statement Tuesday night after clinching victory in the mayoral race:
"I am both honored and humbled that the people of Selma have expressed faith in me to be their next mayor. I want to congratulate my opponent on a well-run campaign, and I want to thank everyone who has worked to get our message out to make this victory possible. I would be remiss if I did not especially thank my wife, Christi, for her support and steadfast partnership.

"I want to be clear--this is not just a win on the ballot. Tonight's results are a clear demonstration that our City prefers progress over stagnation and remains determined to make Selma better each day than the day before.

"Selma has, for 50 years, been a beacon of hope and a symbol of the fusion of hard work and unwavering values. We can continue to build on this reputation and build a Selma we can all be proud to call home.

"We have so much work to do to move Selma forward, and I'm looking forward to getting to work."
Several other city government seats were also decided Tuesday. Incumbent city council president Corey Bowie was re-elected and said he is looking forward to continuing to serve Selma in that capacity.
"I want to thank the community for investing in me for four more years. We have a new council and a new mayor and I look forward to making bigger and better things happen here in Selma. Tomorrow is when we start working to move Selma forward," Bowie said.
Miah Tolbert-Jackson will represent Council Ward 3. Angela Benjamin will continue to represent Council Ward 4. Johnnie Leashore won the Council Ward 6 race and Jannie Thomas won the Council Ward 7 seat. Phyllis Moore Houser will represent District 3 on the school board.
Copyright 2016 WSFA 12 News. All rights reserved.