Gang expert creates stronger awareness, shares solutions for Selma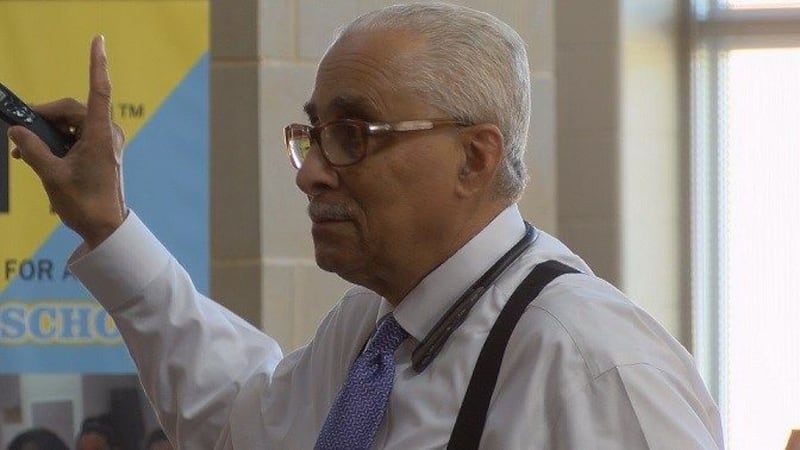 Published: Oct. 14, 2016 at 2:56 AM CDT
|
Updated: Oct. 14, 2016 at 3:34 AM CDT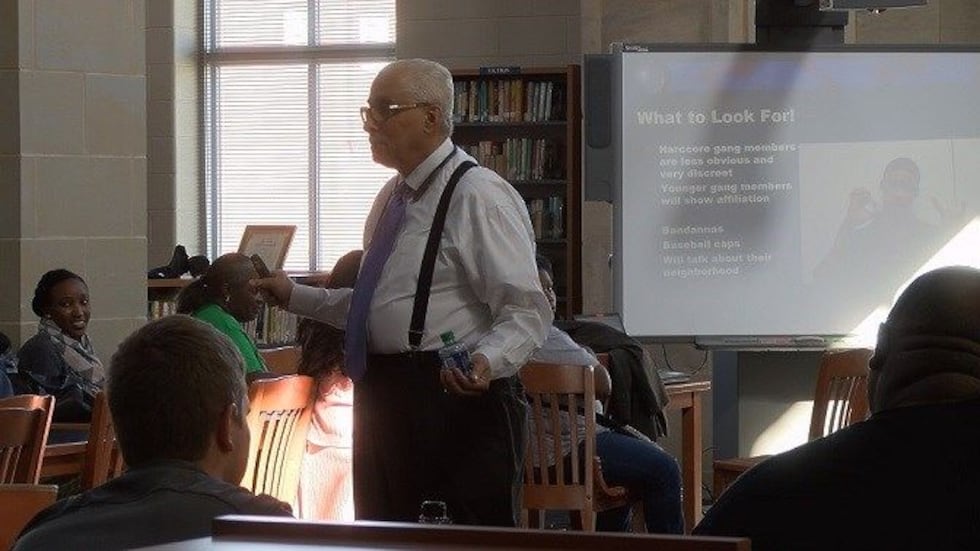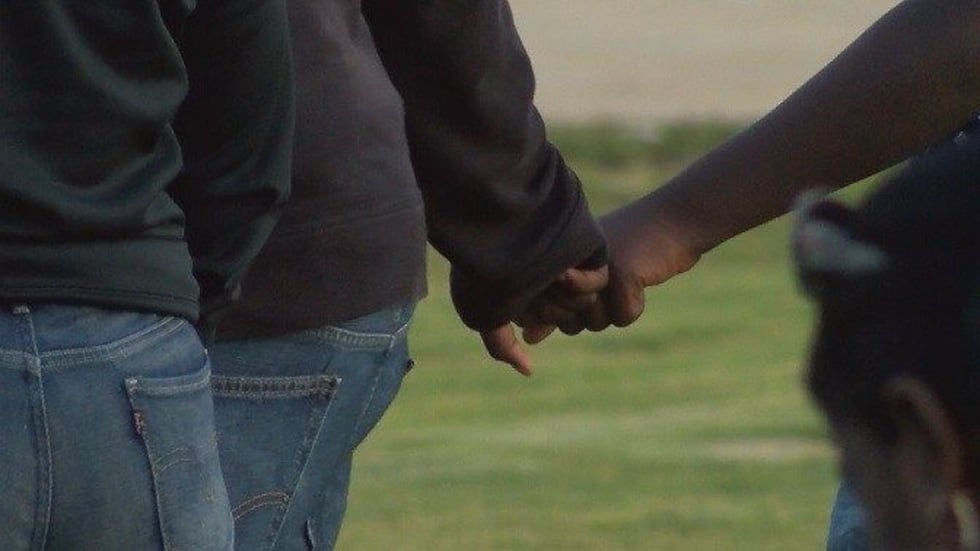 SELMA, AL (WSFA) - An expert who has helped take down members of the nation's most violent street gangs has once again set his sights on Selma, focusing on its schools.
His goal is to create more awareness in the hopes that the city can move past its problems with gang violence.
Tony Avendorph was a police officer for 40 years, serving in Illinois, California and Maryland.
He grew up on the south side of Chicago in the 1950s-60s in gang neighborhoods and was part of the gang culture for a period of time until he was able to attend a Catholic High School. There, he was able to play baseball and got a scholarship to college.
He became a police officer in 1969 and started educating others about gangs in 1978. He has been traveling around the country ever since, detailing the hierarchy, rituals, criminal enterprises, and inter-workings of different gangs.
He teaches a basic gangs and drug course and an advanced gang investigations course.
He has appeared on Gangland, a television series that tells the inside story of some of America's most notorious gangs.
He's also appeared on Animal Planet when they did a series on dog fighting. Avendorph helped take down a dog fighting ring run by a gang in Palmer Park, Maryland that was discussed on the show.
He was involved in numerous major gang investigations, including The Operation Mano Dura (MS-13 RICO case in 2005), DC Sniper investigation (2002), Prince George's County Department of Corrections (Bloods and Black Guerilla Family) Investigation (2008), and numerous street level investigations regarding local Washington, DC and Maryland Street gangs.
Five years ago, Avendorph was contacted by Selma City Schools and Dallas County District Attorney Michael Jackson and asked to visit Selma. Jackson attended Avendorph's class at the Regional Counterdrug Training Academy in Meridian, Mississippi and suggested that Avendorph come to Selma and conduct a 2-3 day course for students, teachers, counselors and principals.
Avendorph has been to Dallas County three times in the past five years teaching classes.
"They've had quite a few gang issues here. They've had several shootings and it seems to be getting worse. So my job was to come here and do a little motivational speaking to the kids, talking about the pitfalls of bullying and being in gangs and talking to the teachers, counselors and principals about what to look for," he said.
Avendorph visited the School of Discovery, R.B. Hudson and Selma High School, speaking to students in grades 6-12 about the destructiveness of bullying and gang violence. He also spoke to school administrators about how to identify signs of gang affiliation and how to help prevent young people from choosing that path.
"They need to be proactive instead of reactive. They can't wait for something to happen in order to get something done. If they know there's a problem, they need to get on it," he said. "They need to involve the schools, the police department, the sheriff's department, the district attorney's office, and the faith-based communities. The churches are very influential. Everybody needs to sit down and discuss what they need to do."
He shared stories about his interactions with gang members and stressed the need to connect with at-risk students and those who have already been recruited into a gang.
"Police officers need to get out of their vehicles and talk to the community and let the community know that they're on their side. They need to talk to the gang members. Respect gets respect," he added.
Avendorph shared that gangs are in 49% of schools and that gang awareness starts at the age of nine. In order to join, potential new members are told they need to "put in work" by shooting someone, robbing someone or committing some other crime to prove themselves.
"Middle schools are where the older gang members are reaching out to recruit. The younger kids are being used as lookouts. Some of them are dealing drugs. Some of them are involved in violent crime," he said. "They're starting young and this is not just in Selma. This is all over the country. Schools are being used as recruitment centers or to settle arguments."
He indicated that he could easily spot young gang members after speaking to Selma students.
"I got a clear vision of who the gang members were because when I was talking, they weren't looking at me. Then I saw some of the other kids looking at them when I would make certain points," Avendorph added.
Dr. Angela Mangum, Superintendent of Selma City Schools, says it's important for the school system to be in touch with student needs and community needs. She acknowledges that Selma has experienced issues with violence.
She believes the school system is part of the solution and wants to be proactive. One of the school system's priorities this year is to address the social and emotional wellbeing students.
"Knowledge is power and the more our students, faculty and staff know about the negative impacts of gangs and their affiliation, dress and graffiti, that they can be proactive and also reach out to possible gang recruits to let students know to beware of this type of affiliation and how it can have a dramatic impact on their wellbeing, their education and the community as a whole," she said.
Gang activity has fueled much of the violence in Selma and the surrounding area, officials say. Members of the Selma/Dallas County Gang Task Force have been active this week, tracking down and arresting suspected gang members who have warrants out for their arrests.
Dallas County District Attorney Michael Jackson says on Thursday, a known gang member in Selma was responsible for a shooting on Old Montgomery Highway.
"He brags that he's the CEO of one of our big gangs here. He's going to be captured and locked up," Jackson said.
Jackson hopes there were some big takeaways for students and teachers from Avendorph's visit.
"Given all of the gang activity going on right now, I wanted to bring him back so he could talk to the kids and school administrators about what's going on around here, educate these kids about why they should stay out of gangs, how they could get sent to prison, how they could end up dead if they get involved in gangs," Jackson said.
On Thursday night, residents, members of law enforcement, and local officials gathered for the annual Crime Night Out event Thursday night at the Amphitheater, gearing at fostering positive relationships between residents and law enforcement and building trust in the community
The Selma Police Department and Dallas County Sheriff's Department took part in the community-wide anti-crime event, as well as the Alabama Law Enforcement Agency and the District Attorney's Office. Selma firefighters were also present, interacting with local families.
Local leaders discussed issues facing the city and urged residents to get involved in their neighborhood associations and report suspicious activity.
Avendorph believes Selma can tackle gangs with a concerted effort.
"I was part of the Civil Rights Movement so I don't want to see this city become a shooting gallery. I want to see Selma go back to the way it's supposed to be and that's a historic city where people come to visit," he said. "The only way the problem is going to be solved is if people don't deny there's an issue here and become proactive and do this together."
Copyright 2016 WSFA 12 News. All rights reserved.