South AL teen missing for year could have been targeted by human traffickers
Published: Dec. 14, 2016 at 3:32 AM CST
|
Updated: Dec. 14, 2016 at 8:25 PM CST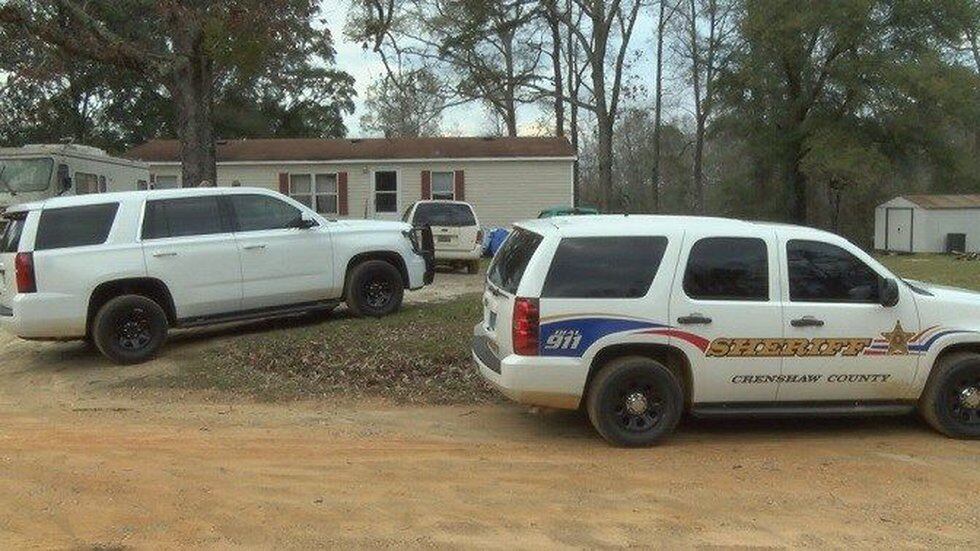 HIGHLAND HOME, AL (WSFA) - A year has passed since anyone last saw missing Crenshaw County teenager Alissia Freeman. Her disappearance has made national news, and her photo has been shared around the world.
Her family and authorities are revealing more about where things stand in the search for the 18-year-old. Vickie Metcalf, Alissia's mom, has tirelessly tried to track down her daughter's location, turning to social media, local news media, and even Nancy Grace to shine light on the case.
"When it first happened, I never thought it would be this long. That night, I actually thought that they would just go up the road a bit and she would be there and they would bring her back home. I never thought it would be like this," Metcalf said.
On Dec. 13, 2015, Alissia said she was cleaning her room at her family's home on Dailey Road in Highland Home's Magnolia Shores community. She went to take the garbage from her room to the trash can outside but never came back.
When her family realized she was gone, they started looking for her in their neighborhood. They soon learned that a neighbor saw Alissia walking down the road they live on by herself. She did not appear to have anything with her at the time.
"It's been really hard on all of us, the whole family. We all love her," her mother said.
It's believed the homeschooled teen left with someone she met on social media. The FBI and the Alabama Law Enforcement Agency have been working with the Crenshaw County Sheriff's Office in the investigation.
Metcalf says investigators have tracked down several people Alissia was corresponding with online.
Crenshaw County Sheriff Mickey Powell says Alissia was not seen getting into a vehicle the day she went missing, but it's possible she was lured away by someone she connected with on social media. According to the sheriff, his department has received reports of possible sightings in Alissia in the Southeast in recent weeks. He declined to release the specific locations.
Authorities were sent to those areas to check on the tips and in some cases, they were able to locate the person who was spotted. And while they closely resembled Alissia, none have been her. In other cases, officers weren't able to find anyone fitting Alissia's description in the nearby vicinity, so none of the sightings have been confirmed.
Powell says Alissia could have gotten wrapped up in a human trafficking operation, but indicated that investigators have nothing to confirm that possibility as they continue to explore all angles.
"We have spent countless man hours on this case, but we're talking about someone's child. I lost a child in an automobile accident, so I understand how they feel. And with the holidays coming around again, it has to be hard not knowing where their child is or what's happening to them," Sheriff Powell said.
"We've done everything possible that we can do on this and we will continue working to get her back home to her loved ones. I wish it would happen today. It would be a great Christmas present," he added.
Vickie Metcalf continues to update the "Help Find Alissia Freeman" Facebook page and constantly shares her picture online and in different cities in the hopes someone will recognize her and come forward with important information.
In their quest for answers, Vickie Metcalf and her husband, Alissia's stepfather, were targeted by scammers preying on vulnerable families. They got a message on Alissia's birthday in February on the Facebook page from someone who said they lived in Georgia and had been dating a man who they found out was a pimp. The tipster said they saw him with Alissia in Atlanta and alluded that she had been sold to someone in Canada.
The Metcalfs said the claims and conversations were detailed and convincing. They were told they could buy Alissia back from the human traffickers for $35,000. Another $35,000 payment was required once they were reunited with her.
The couple found out it was fake when they gave the information to the FBI. The IP address traced back to Russia.
In October, Vickie made a post that went viral and was shared internationally, addressing the possibility that her daughter is tied up in human trafficking.
"There's been a lot of tips that have come in. We're still not 100 percent sure on what the situation is but trafficking is a possibility. We don't know for sure what's going on, really. There are no updates other than some tips that have come in. Everything is still pretty much the same," Metcalf said about the investigation.
In her post, she wrote: "According to dosomething.org, between 14,500 and 17,500 people are trafficked in the U.S. each year. Human trafficking is the third largest international crime industry (behind illegal drugs and arms trafficking)."
She indicated that there have been numerous calls to law enforcement suggesting Alissia is being trafficked.
"I don't know what they do, how they get the girls to leave and go along with their plan but apparently, their whole purpose in getting them away is to get them into trafficking," Metcalf said.
Metcalf also expressed her concern that her daughter's disappearance isn't being taken seriously by some people due to misinformation circulating in the community. She slammed rumors that Alissia has been hiding out with her boyfriend in the Crenshaw County area.
"As far as we know, there's no truth to that rumor at all and it's just people repeating the same gossip that they've heard. The best thing, if you don't know something for a fact, is to not repeat it. If you do know something, then let the police know," Metcalf said.
She says investigators are exploring similarities between Alissia's case and a case out of Nebraska.
On March 16, Gracie Toelle headed out the door of her grandmother's home in North Platte to take out the garbage and didn't return. A massive search for the 15-year-old was launched, but there was no sign of her. Suddenly, eight months later, she surfaced at a shelter in San Francisco. It's not clear what she went through or how she got to California, but she was reunited with her family.
Vickie Metcalf is hoping for a similar resolution to her family's ordeal. She remains steadfast in her efforts to help track down her daughter.
"We're going to keep doing what we've been doing, keep sharing her poster, keep reaching out to organizations in different states. I've called several organizations and police departments in different states to make sure they're looking for her there. We'll keep praying and hoping and having faith," Metcalf said. "I'll do whatever I have to do. I believe she'll come home safely, I just don't know when."
A reward of $13,500 is being offered for information that leads to Alissia's safe return.
If you have information that could help, call the Crenshaw County Sheriff's Office at 334-335-6568.
"We're waiting for the right tip," Sheriff Powell said. "We are hoping someday soon that we can give her loved ones some closure and that it will be a happy ending."
Copyright 2016 WSFA 12 News. All rights reserved.