Budget reform task force hears ideas to help improve Alabama's finances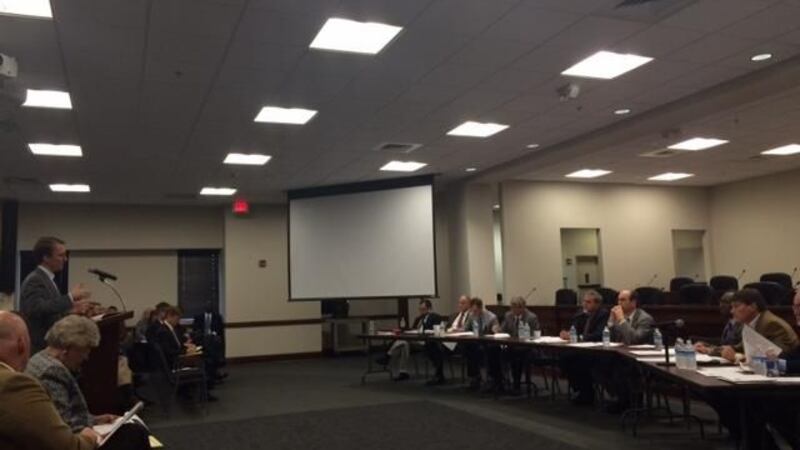 Updated: Dec. 14, 2016 at 8:06 PM CST
MONTGOMERY, AL (WSFA) - It's no secret Alabama continues to have a problem with the General Fund Budget.
A group of 14 lawmakers is trying to do its part by learning more about the budget and hopefully finding a way to fix it.
The Legislative Task Force on Budget Reform held a meeting Wednesday and heard from the state finance director as well as the Alabama Department of Revenue.
"We were asked to come and present ideas. We put together nine or 10 ideas, some we think were good and some not so good," said Alabama Finance Director Clinton Carter.
Carter hasn't been on the job long, but he already has his fair share of ideas in hopes of improving the bottom line for Alabama.
Carter mentioned allowing for agency rollovers instead of the 'use it or lose it concept', saying it will encourage savings and smart spending. He also discussed a change in the pension system to have a partial lump sum buyout, claiming it could save the state $4.5 billion over 30 years.
"We're working with RSA now, we are about to push our information over to them. Then we will have to do a lot of work in January but we do expect, if we can work out an agreement with them, to bring that to this session," explains Carter.
The State Revenue Department is also looking at challenges facing Alabama financially, in particular how the economy has changed while the way we do taxes has not, such as sales tax and the difference in online retail, motor fuel tax now with hybrid and electric vehicles, and lodging taxes with businesses like AirBNB changing the way for hotels.
"We lean on the sales tax as a state, where a lot of other states lean on their property tax. We can't lean on our property tax because we have very low property taxes. Think about it, we have three big categories of taxes in the state; income tax, sales tax, and property tax. We are now leaning very heavily on our income tax. We have low property taxes and our sales tax base is eroding," said Department of Revenue Deputy Commissioner Joe Garrett.
Co-chair of the task force, Republican Representative Danny Garrett, says this is all just a start. He believes this out of the box type of thinking and taking a hard look at making some very needed changes are the ways to help fix the problem in the long run.
"Put forth some really interesting concepts that would positively impact our budget going forward," said Garrett.
Although it didn't exactly have to do with finances, Carter also made sure to bring up the need for a downtown parking deck for state employees. Carter said it was the number two complaint from employees and says if done right, two-thirds of the cost can be covered by the federal government. He says it would be a 1,300 space deck and the estimated cost is $20 million.
The next meeting is scheduled for Jan. 18, 2017.
Copyright 2016 WSFA 12 News. All rights reserved.