Big plans unveiled for historic Prattville cotton gin property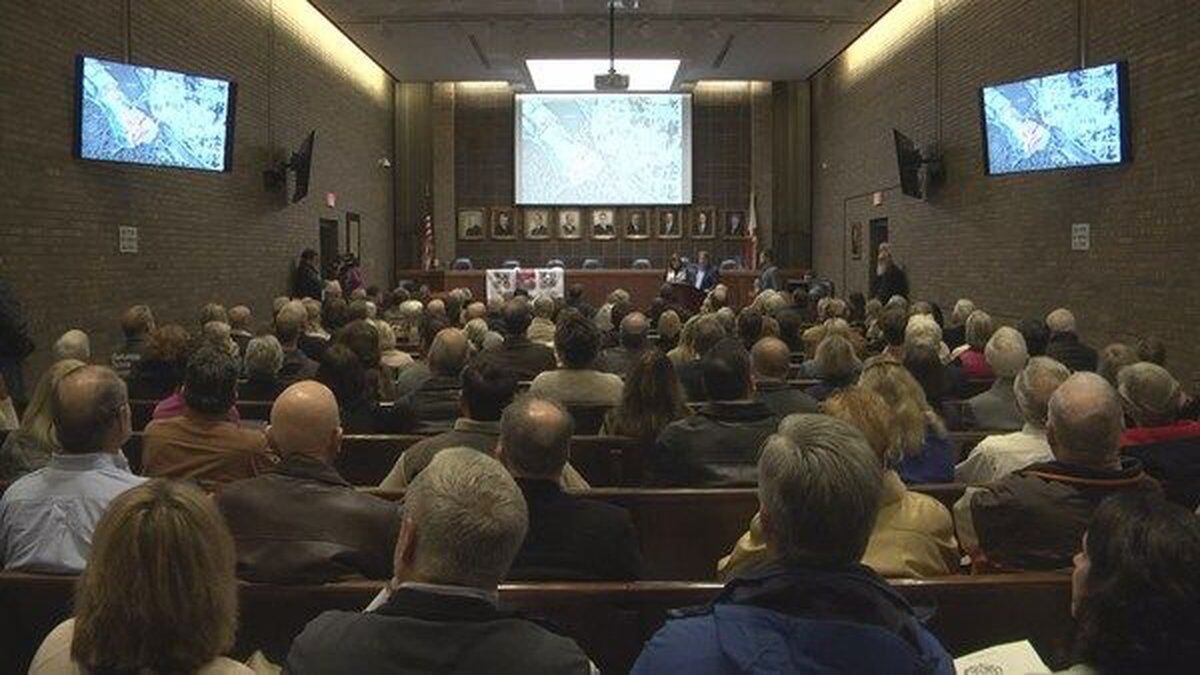 Updated: Jan. 8, 2017 at 6:48 PM CST
PRATTVILLE, AL (WSFA) - The Autauga County Heritage Association hosted the Historic Prattville Redevelopment Authority at its first general body meeting of the year on Sunday afternoon.
Along with taking care of some housekeeping business for the organization, ACHA gave HPRA the floor to unveil the newest details about the plans for the reconstruction of the historic Daniel Pratt Gin Company property.
HPRA has owned the property for about two years and, according to Prattville Mayor Bill Gillespie, plans to reconstruct the buildings have been in the works since 2012.
At Sunday's meeting, attendees were shown specific designs and plans of what the finished product will look like by Chambless King Architects and the LEDIC Realty Company.
The buildings will be renovated into a residential apartment complex that holds about 146 units, ranging from one to three bedrooms. It was important to the architects, builders and Prattville residents to build a new addition to the city while also preserving the rich historic value of the buildings.
Architect John Chambless said designing modern, urban apartment units while utilizing the unique features of the existing building was a challenge but worth it.
"You've got this incredible, historic site with five different buildings on the site," Chambless said. "What we're doing, from a design standpoint, is taking that beautiful existing structure and juxtaposing it with some contemporary materials on the interior but, just as importantly, creating a really strong site design."
Apartments will feature exposed brick and timber walls and scenic windows. Due to the fact that the design company had to work with already existing structures, there are about 60 to 70 different unit types.
"This is in no way a cookie-cutter apartment complex," Chambless said.
Kea Calame, Vice President of Development for LEDIC Realty Company said the space that isn't being used for the apartment complex or being kept specifically for historic value, will be used to as venues to be rented out by the community or groups looking to host events in Prattville.
"We really think that we're going to have something to offer for everyone," Calame said. "We've seen downtown Prattville really explode. There are a lot of new businesses downtown, but there really wasn't a living space downtown. We think we could attract residents who are in Prattville and residents from across the River Region to come to find a cool, urban development that they may not have right now."
One of the environmental concerns of the project is the fact that the structure is located on a flood plain. In LEDIC Realty Company's presentation, a representative stated that they are working with hydrologists to build a levy made of earth and concrete that would keep the area from flooding without raising the flood levels in surrounding areas.
Mayor Gillespie said the project has been a joint effort, and he is confident it will set the precedent for future reconstruction and revitalization efforts in Prattville.
"Sometimes you have to look back in your history to draw some inspiration," Gillespie said. "If this project doesn't inspire you, you need to check yourself."
According to Calame, once construction starts this summer, they are expecting it to take 12 to 18 months to be completed. She said the company hopes to start pre-leasing online and selling the units building-by-building.
At this point, the company is looking to start rent for a one bedroom unit at $800 and range it up to $1500, depending on the unit.
Copyright 2017 WSFA 12 News. All rights reserved.