Secretary of State John Merrill: Alabama's elections are secure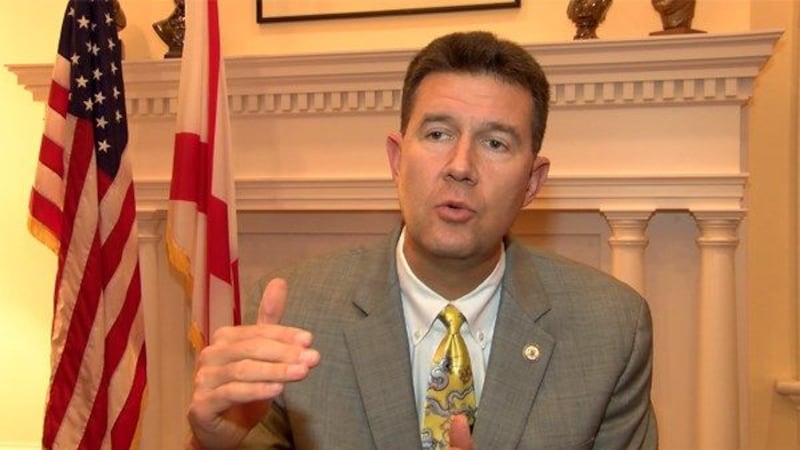 Published: Jan. 26, 2017 at 4:36 AM CST
|
Updated: Jan. 26, 2017 at 8:24 AM CST
MONTGOMERY, AL (WSFA) - On Wednesday, President Donald Trump announced he would ask for a "major investigation" into voter fraud.
His statement came a day after White House Press Secretary Sean Spicer said Donald Trump still believes there were millions of illegal votes cast in the election. Trump previously said that was the cause of him losing the popular vote by about 2.9 million.
Alabama Secretary of State John Merrill says he hasn't found any evidence of voting irregularities.
Merrill said he's confident elections in Alabama are safe and secure.
"We always look into allegations of impropriety or election fraud, voter registration fraud, any kind of campaign finance reform and suggestions, campaign finance allegations of fraudulent activity." Merrill said, "We want to make sure we are doing whatever we can to ensure the integrity and the credibility of the elections process."
According to Merrill, the Secretary of State's office has received 304 allegations of fraudulent activity or elections impropriety over three election cycles, and about half of those have been resolved.
"We're confident that the direction that we're moving is where we need to be and that we are offering a safe, secure, and credible environment for all Alabamians when it comes to the elections process," Merrill said.
Merrill says Alabama has registered more than 600,000 new voters in the past two years and broken state records on voter participation.
Every four years Alabama's voter record is refreshed. This is done by mail and ensures that registrars in all 67 Alabama counties update rolls and that the most accurate information is on file for voters. Residents are asked to fill out the card delivered to their residence and mark return to send if the voter on the card is deceased or relocated.
The White House says it will release more information about how its voter fraud investigation will play out later this week.
Copyright 2017 WSFA 12 News. All rights reserved.