Possible health hazards of artificial food dyes gain attention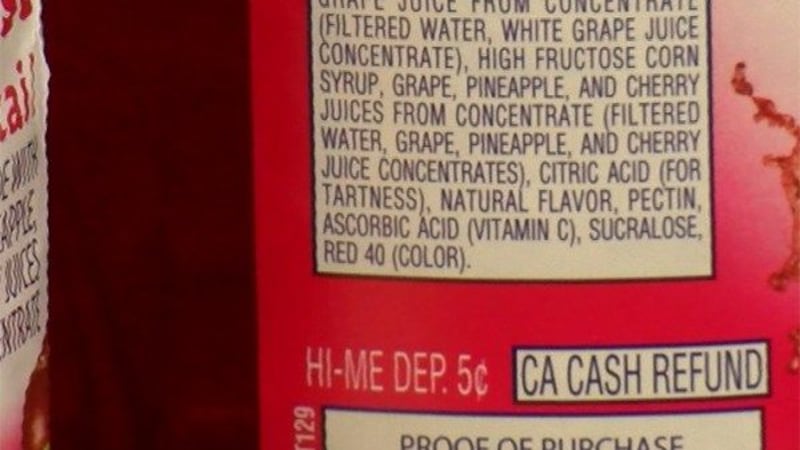 Updated: Feb. 2, 2017 at 11:15 PM CST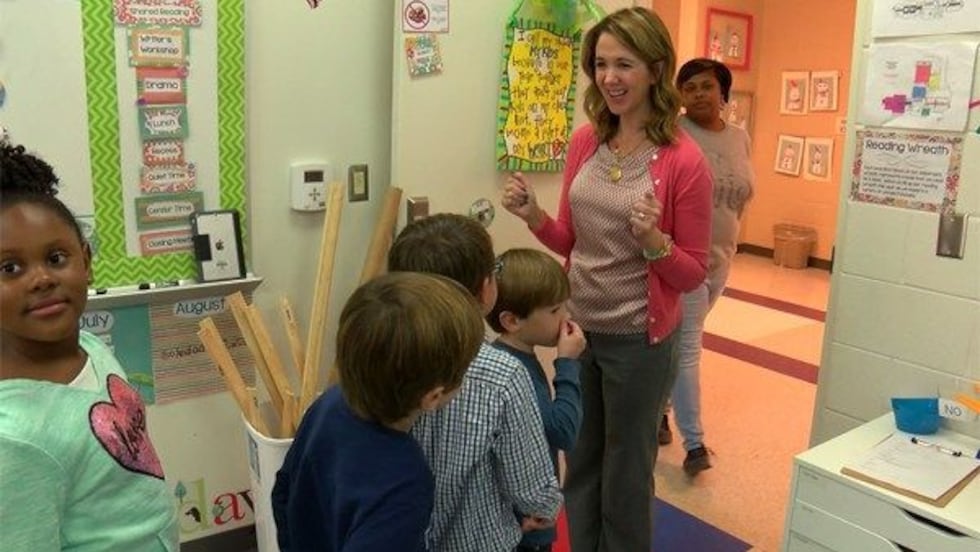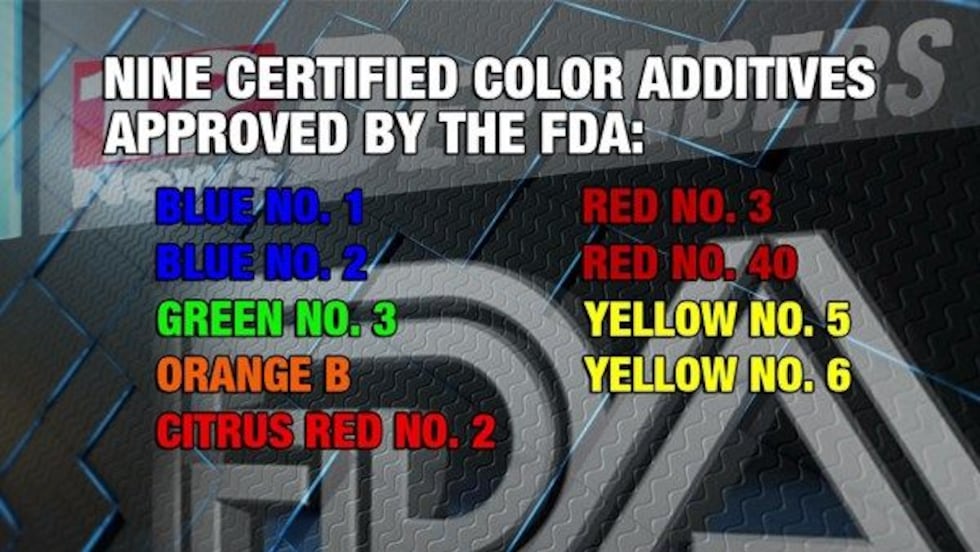 MONTGOMERY, AL (WSFA) - If you take a walk through the grocery store you'll see more and more products listing no artificial ingredients or coloring.
You may wonder why color even matters or think it's just another fad, but more consumers are demanding companies use natural coloring, claiming certain  synthetic food dyes can cause major issues.
Step inside Alisha Cobb's kindergarten class and you will see students learning, playing, and even eating together. In fact, they eat snack and lunch together every day.
With food being a big part of their lives, Cobb has a request for her students in the classroom - no food or drinks with the food coloring Red No. 40.
"Obviously it's not a school policy, so it's not a hard fast rule, but it's a recommendation that I think has helped the overall atmosphere and attentiveness of my students," Cobb said.
The reason behind her recommendation on the Red No. 40 is pretty simple.
"It definitely makes them a little more wired up, and we need a little extra outside time," Cobb explained.
Beyond her observation as a teacher and a mother, it was actually last year's class that had the idea for the color ban. Her students were very interested in food and what they were putting in their bodies. They looked into ingredients, noticing some had artificial coloring.
The students, not just Cobb, recognized some differences after consuming the dye.
"It's not good for you," said Braylon Barker, a former student of Cobb.
Another student, Maddy Shin, added "it made my tummy hurt."
Student Natalee Coker noted when she had a drink with food coloring "I went hyper."
We heard from several parents who noticed something similar. Some say their children become extremely hyper and others break out in rashes and hives. We learned the problem isn't just a child issue.
"I get extreme like abdominal pain and vomiting," said Lesli Carter, who is sensitive to red food coloring.
Carter says her reaction to red dye has gotten worse over the years.
She says 10 years ago doctors conducted all sorts of tests for ulcers, diverticulitis, even cancer. When all came back negative, one specialist suggested she keep a food journal. That's when she discovered she had to avoid all foods with red food coloring.
"Barbecue sauce has red food dye in it, Pepto-Bismol has the red dye in it. Some cakes, even vanilla cake mix has red dye and of course all your juices and certain hot dogs have red dye," Carter said.
So why do companies use the additives?
"When we look at foods, the first thing people look at is the color. So food companies want to make sure that the appearance of foods is desirable. Natural food colorings tend to be very expensive and to keep the costs of foods more economical, there's a variety of synthetic food dyes that are used to help give the food the appropriate color," explained Dr. Leonard Bell.
Bell is a professor of food science at Auburn University. He says even though look is important, safety is even more so, and food coloring in the United States undergoes much scrutiny. If approved, it can only be used on specific items in regulated amounts.
"They're a regulated food additive, which means that there are some guidelines and some restrictions that are put on them," Bell said.
There are nine certified color additives approved by the FDA for use in food and deemed safe when they are used in accordance with FDA regulations.
The nine colors are: Blue No. 1, Blue No. 2, Green No. 3, Orange B, Citrus Red No. 2, Red No. 3, Red No. 40, Yellow No. 5 and Yellow No. 6.
"There are multiple food colorings and red dye number 40 is probably implicated the most, yellow dye number 5 and yellow dye number 6," said pediatrician Dr. Jeffrey Simon. "Really, there's a list of them that they've shown adverse affects on lab rats involved in development of cancer, of rashes, of allergies, of hyperactivity."
In literature, the FDA does acknowledge this, addressing in particular additives causing childhood hyperactivity stating "although this hypothesis was popularized in the 1970's, results from studies on this issue either have been inconclusive, inconsistent or difficult to interpret due to inadequacies in study design."
The FDA also answers the question of people being sensitive to Yellow No. 5 saying "FDA's Committee on Hypersensitivity to Food Constituents concluded in 1986 that FD&C Yellow No. 5 might cause hives in fewer than one out of 10,000 people. It also concluded that there was no evidence the color additive in food provokes asthma attacks."
The FDA continues to look into the potential impacts of food dyes.
"The FDA has reviewed and will continue to examine the effects of food dyes on children's behavior. The totality of scientific evidence indicates that most children have no adverse effects when consuming color additives, but some evidence suggests that certain children may be sensitive to them. The FDA will continue to evaluate emerging science to ensure the safety of food dyes approved for use," the agency stated.
"It's really like any other food item. We live in a very diverse population and each of us have our own biologies that regulate our bodies. Some people are lactose intolerant so they look at food labels to avoid dairy containing products," Bell explained.
Dr. Simon added "I've seen a lot of kids whose moms notice a significant difference in the kid's behavior once the diet changes."
If you notice a difference when consuming food coloring, doctors say perhaps you should try going without and see what happens.
"If you look at a stalk of broccoli it doesn't have an ingredient list, it's your processed foods. So if your kid has something significant, I think you need to be looking at seriously buying whole foods, real food," advised Simon. "Hippocrates said that all illness starts in the gut and so the question
is what are you putting in the gut and is it natural or not natural?"
It's not just foods and drinks that contain food coloring, medicine can too, including children's Tylenol and Motrin. If you are choosing to get rid of certain dyes, pay attention to medicine as well.
Some companies have already taken action to remove or replace food coloring. Just this month Panera Bread announced its restaurants are now 100 percent free of all food additives. General Mills, Mars, Hershey's, Nestle and Kraft have also taken action.
We asked General Mills about it's efforts to remove artificial coloring and why. In a statement, the company said "General Mills has made progress in this area, notably on cereal. In the summer of 2015 we announced that we would remove artificial flavors and colors from artificial sources from our Big G cereals.  When we made this announcement 60 percent of our cereals were already free from artificial flavors or colors from artificial sources, and had been that way for years. We've been making good progress, nearly 90 percent of our cereals meets this claim today and the work continues. You ask why we did this, we're simply listening to consumers and these ingredients are not what people are looking for in their cereal today.  We are continually innovating and renovating our products to ensure we're meeting consumer expectations."
Hershey's tells us "in 2014, Hershey's made a commitment to transition to 'Simple Ingredients' across our broad portfolio of products. As part of this ongoing commitment to transition products to simple, familiar ingredients, we are also working on transitioning products to colors from natural sources such as fruits and vegetables.  Most of our core chocolate products, such as Hershey's Milk Chocolate bars and Kisses, have never included food coloring.  Artificial coloring if mostly used in our sugar-based confections, such as Jolly Rancher candies.  Our Simple Ingredients transition is a long-term commitment across our broad product portfolio that will take time.  We expect this work to continue over the next several years."
For more information on artificial food coloring and research visit these links:
Copyright 2017 WSFA 12 News. All rights reserved.