Tensions rise at Jubilee church service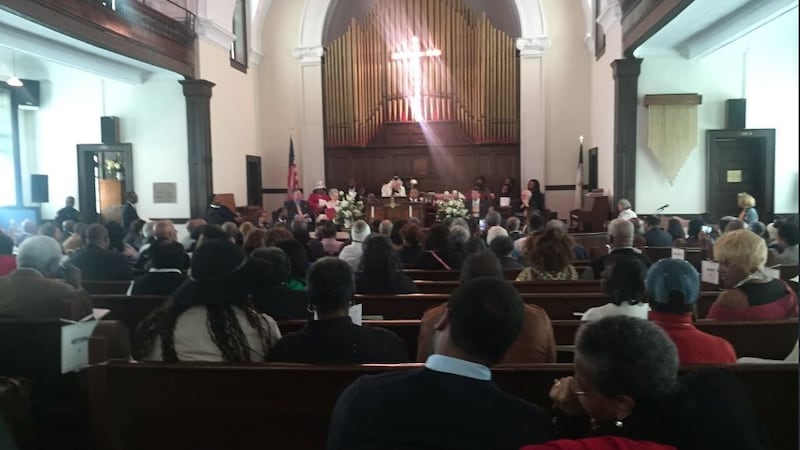 Updated: Mar. 5, 2017 at 3:16 PM CST
SELMA, AL (WSFA) - Bridge Crossing Jubilee events kicked off on Sunday morning with a number of church services, including a service at the historic Brown Chapel. Service attendees included the Rev. Jesse Jackson, Congresswoman Terri Sewell, Alabama Secretary of State John Merrill and North Carolina NAACP President Dr. William Barber.
The service included a number of speeches, prayers and worship songs. Speakers remembered the history of the fight for African-American voting rights, and the role Brown Chapel played in the process.
However, some members of the audience were upset by Secretary Merrill's speech. Merrill stated that he felt "privileged" to have been invited to the service. He told the audience that the State has been working to create more opportunities for people to obtain photo identification and get registered to vote by going to various sites throughout the state.
"We want to make sure that every eligible U.S. citizen that is a resident of Alabama is registered to vote and has a photo ID so they can participate in the electoral process at they level that they want to participate," Merrill said.
Multiple members of the audience called out in opposition to Merrill's inclusion of having a photo ID to the voting registration process a number of times throughout his speech. At one point, many people stood up and walked out of the church while he was talking. One of the people left, who also spoke during the service, was Dr. Barber.
He said Merrill's comments were disrespectful in the setting, especially considering who was present.
"Standing on this historic ground, where people died for voting rights, we cannot accept this hypocrisy of voter suppression," Dr. Barber said. "Photo ID...voter ID is based on the lie of voter fraud. It was not an issue until African-Americans and brown people started voting during the campaign for President Obama. It's just like the poll tax. It's being proven in court unconstitutional."
Dr. Barber said there are a number of different ways to determine someone's identity, and he said it was not right for a Secretary of State to present an idea that so many leaders and organizations are fighting because they feel it hinders people of color.
Despite moments of tension, the service continued with Congresswoman Sewell calling for unity and activism and other leaders asking for respect and peace.
Secretary Merrill's office set mobile voting registration tables outside of Brown Chapel for people who wanted to register to vote. However, protesters briefly stood in front of the tables holding up signs with messages against requiring a photo ID for voter registration.
Copyright 2017 WSFA 12 News. All rights reserved.