Lee HS student shot in neck remains upbeat during recovery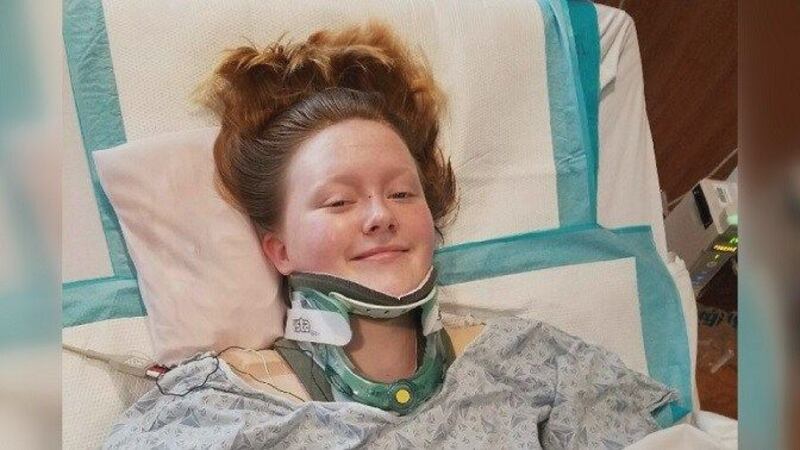 Updated: Mar. 23, 2017 at 9:21 PM CDT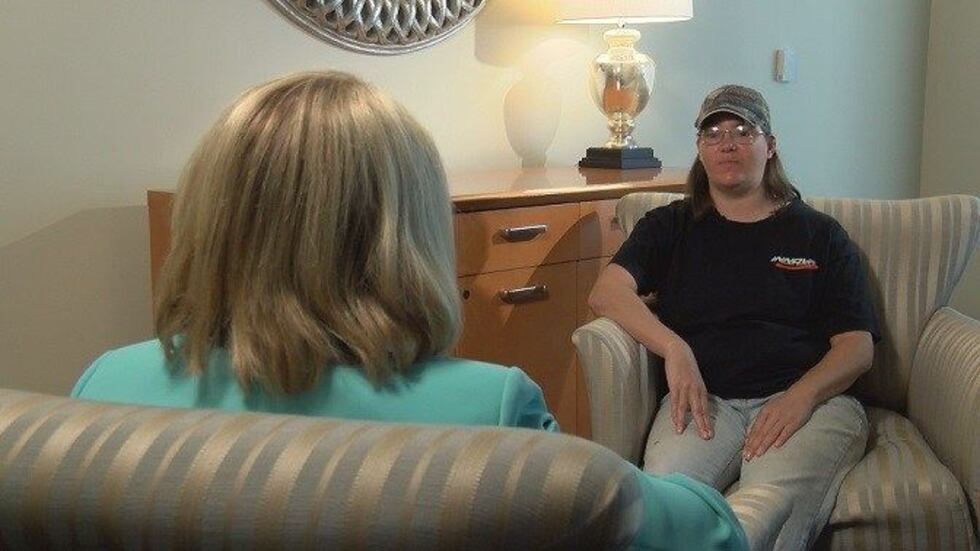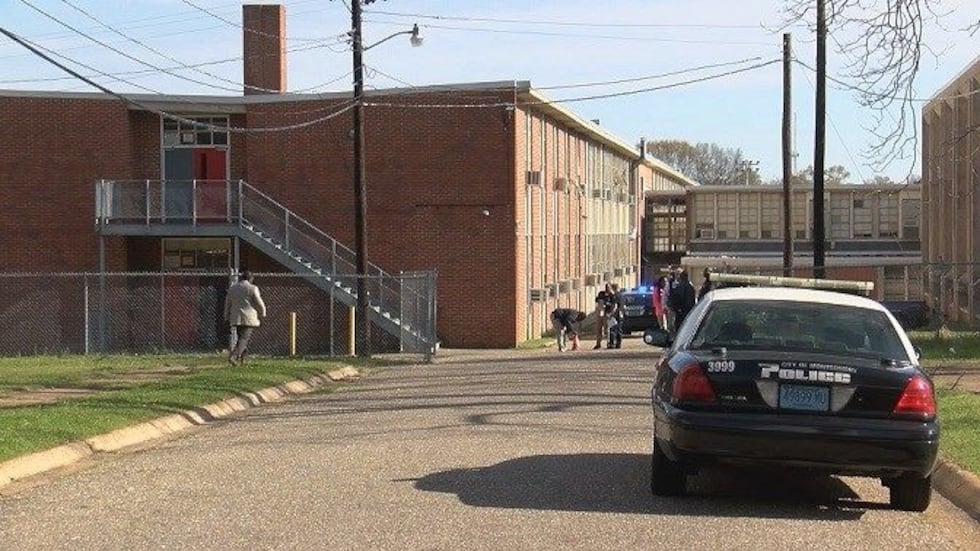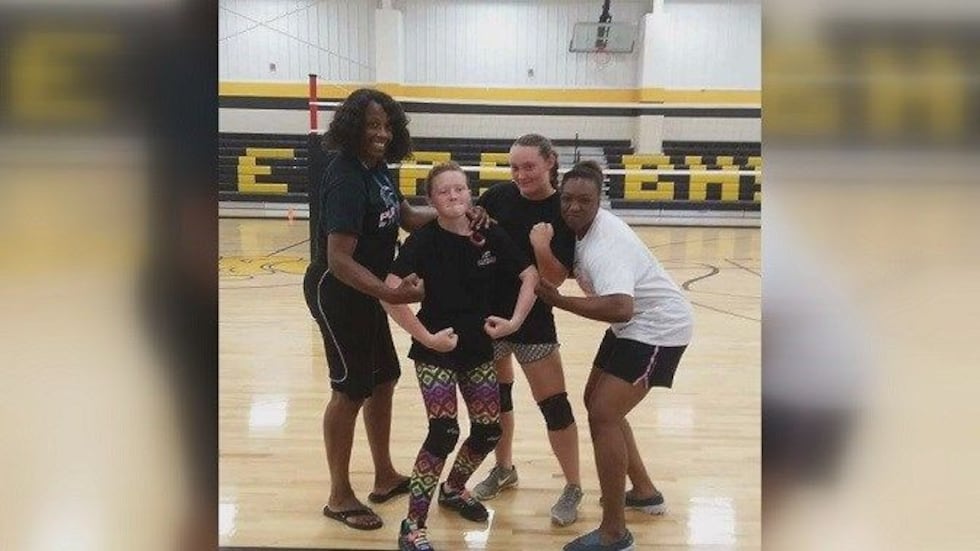 MONTGOMERY, AL (WSFA) - A Montgomery student shot in the neck by a stray bullet continues to make progress in the hospital. Those closest to the Lee High School sophomore say she remains upbeat after the scary ordeal, which happened at the hands of another student.
On March 16, Tessa Desmet, 15, was shot as she talked with friends after school. She is gaining more feeling by the day as she deals with her injuries. Those around her are amazed at her strength and determination.
Katie Stockham, a close family friend whom Tessa refers to as her adopted mom, has been by the teen's bedside in Children's Hospital in Birmingham, along with other family members. Stockham shared video of Tessa using her legs for the first time after the shooting, testing her muscle mobility with resistance. The results were promising.
"It's been a week and she's starting to get a little bit of feeling back," Stockham said.
Tessa was shot outside of Lee High School as she talked with her friends at the end of the day. Police say another student, Quinterrious Norman, was firing in the area, but Tessa was not his intended target.
Stockham and her husband, Chris, heard about a shooting at the school on social media. They talk to Tessa every day after school and when they didn't get a call from her, they tried to contact her. Her phone went to voicemail so they called Tessa's sister, who was on the way to pick her up. Her sister soon called to deliver the shocking news that Tessa was the one who had been shot.
"It hit her on the right side, on the back side. It went in, it hit the C5, it shattered the C5. But the C5 did its job and it deflected the bullet out and it came out above the shoulder blade. So it did come out," Stockham explained of the wound. Doctors say Tessa was extremely lucky, all things considered.
"It was the best possible case scenario," Stockham added. "It didn't damage the windpipe. It didn't hit the spinal cord. It took the absolute perfect path that it could have. With it going in on the right side of her body, her right side is not anywhere near as responsive as the left side. She can wiggle her toes, she can pick her knee up just a little bit."
As Tessa was walking out of school and talking with her friends on the day of the shooting, she heard gunshots in the area and looked around to see what was going on.
"The next thing she knew, she was on the ground looking at the sky," Stockham revealed. "She says she just felt this weird pain and then she fell. She does remember it."
Initially when Tessa was being rushed to the hospital in Montgomery, she could not feel anything from the neck down. She was then airlifted to Children's Hospital where, each day, she's showing signs of improvement.
"They said she should make a good recovery. She won't ever fully recover. She might need a walker or be in a chair and be able to walk short distances but she shouldn't be paralyzed," Stockham said.
The teen has taken everything in stride. Her attitude amazes hospital staff, relatives, and friends.
"She's looking for the positive. She's not trying to dwell on things like 'Oh, poor me. This is horrible.' It's just, 'Well, this happened, let's figure out what we're going to do.' She's incredible," Stockham added.
Her road to recovery will be long and challenging. It's not clear at this point just how long she will be in the hospital. She will need months of rehabilitation.
Stockham has started an online fundraising account through GoFundMe.
"Tessa always wants to help everyone else. She's just so full of life and this is something that we can do for her to help cover all of the bills and anything that she needs," she said.
Several thousand dollars have been raised and community members continue to donate. If you would like to contribute, CLICK HERE. Tessa could require a handicap accessible home when she is finally released from the hospital.
She is a gifted student and volleyball player and a talented artist. She grew up in Billingsley and recently moved to Montgomery to live with her sister and transferred to Lee High School. She planned to go to Lee through the end of the school year and hoped to get into a magnet school year the following year.
Stockham says the teen isn't letting anything get in the way of her dreams, which include becoming a forensic pathologist in the future.
"She's still focused on college. She's still going to school. That hasn't changed," Stockham added. "She still has plans and she's going to get it done because that's just Tessa. She's very strong, very resilient. She's not going to let this stop her. It might slow her down a little bit, but it's not going to stop her."
Loved ones say Tessa does not know the suspect, Quinterrious Norman, 16, who is also a student at Lee.
This week, Judge Troy Massey lifted the no bond status for Norman. After undergoing a court-ordered mental health evaluation, his bond was set at a total of $195,000. His charges, including illegally carrying a gun, assault, shooting into an occupied vehicle, burglary, and theft have bond amounts set from $15,000 to $75,000.
Court documents indicate that on March 14, Norman broke into a residence by prying open the back door. After entering the home, he allegedly rummaged through the residence and stole a Smith and Wesson .40-caliber handgun.
Investigators say on March 16 around 3 p.m., Norman then used the gun from the burglary and fired numerous times in the direction of Lee High School as students were being released.
Prosecutors say Norman confessed to police that he left school early that day, went home to get a gun, then came back to campus to shoot a specific person. Instead, Tessa, an innocent bystander, was struck and the person he was targeting got away. Norman is being charged as an adult.
Copyright 2017 WSFA 12 News. All rights reserved.