Greenville, Butler County law enforcement honored for commitment
Updated: May. 17, 2017 at 5:41 PM CDT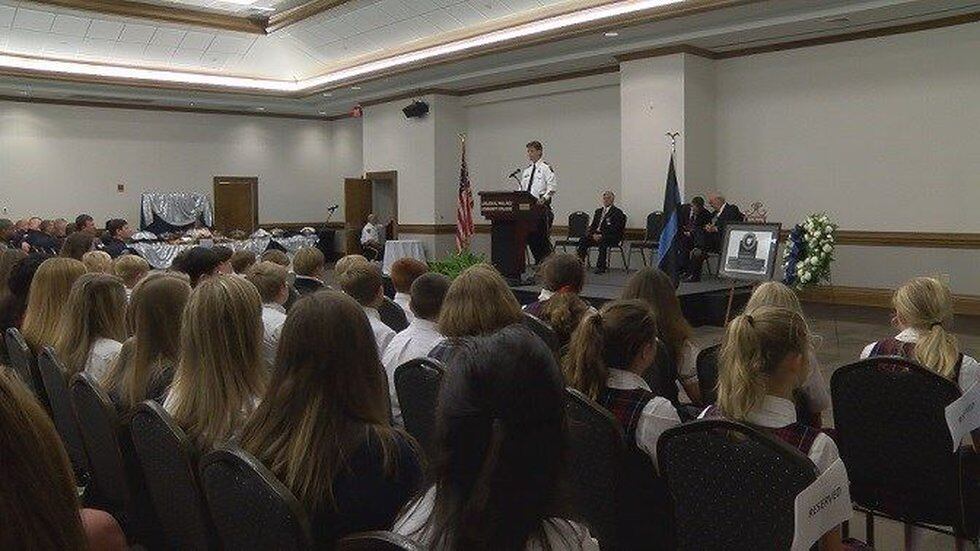 GREENVILLE, AL (WSFA) - There was a great turnout Wednesday in Greenville as hundreds gathered to honor those who wear the uniform. The 20th annual Law Enforcement Memorial Service was held at Lurleen B. Wallace Community College.
Greenville Police Chief Justin Lovvorn and Butler County Sheriff Kenny Harden led the charge in paying tribute to those who've made the ultimate sacrifice in the line of duty. Four police officers and four sheriff's deputies have been killed on the job.
They also honored those currently serving with the police department and sheriff's office, including several officers who received awards for their bravery in dangerous situations. Joshua Womack was named officer of the year after being nominated by his peers.
Attorney General Steve Marshall was the guest speaker. He thanked members of law enforcement for their daily commitment to keeping their community safe. He encouraged school children in the crowd to thank officers and deputies for the work they do and called them heroes.
Officials felt the service provided a strong show of support from the community for those who protect and serve in Greenville and Butler County.
"I'd really like for the officers that were here to understand that the community supports them and it really encourages them. For the civilians that came, I want them to know that there's great law enforcement in this city and county and that we're working for them. For everyone to come together for an event like this is just really special," said Greenville Police Chief Justin Lovvorn.
"We have a good county and good citizens in the county and they support law enforcement. Hopefully, the rest of the state will look at that and support their law enforcement there also," added Butler County Sheriff Kenny Harden.
Copyright 2017 WSFA 12 News. All rights reserved.