JSU defeats Chattanooga in season opener at Cramton Bowl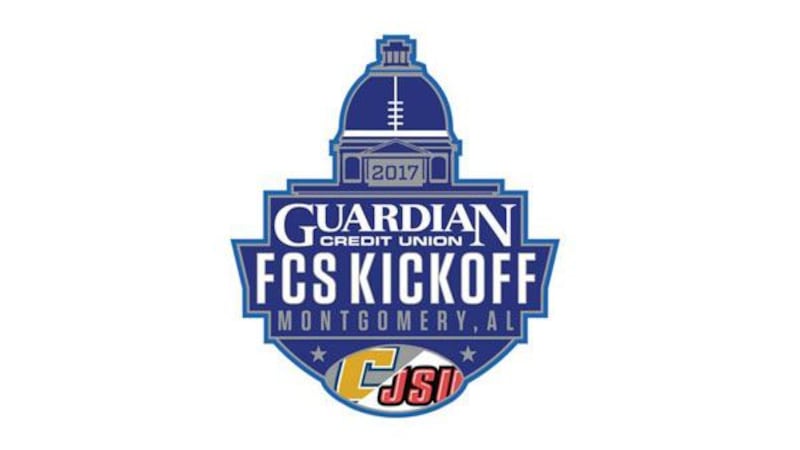 Updated: Aug. 27, 2017 at 9:28 AM CDT
MONTGOMERY, AL (WSFA) - Roc Thomas and a swarming defense brought about a 27-13 win for No. 5 Jacksonville State University against No. 12 Chattanooga in the 2017 Guardian Credit Union FCS Kickoff at the Cramton Bowl Saturday night. It was the season-opener for both teams.
Thomas, a 2016 transfer from Auburn, finished with 190 yards and one touchdown. He ran the ball 19 times for 122 yards, including a 76-yard TD jaunt in the first quarter, putting JSU ahead. Thomas also caught three passes for 68 yards.
JSU's defense also brought home the win, with the Gamecocks recording 27 plays for zero or negative yards. JSU also recorded 11 pass breakups and five tackles, and forced two turnovers in the win. Senior linebacker Jonathan Hagler's 58-yard interception return gave JSU a 20-6 lead in the third quarter, and junior linebacker Quan Stoudemire led the team with nine tackles.
The first quarter saw both teams trading field goals, until Thomas made a 76-yard TD run to put JSU in the lead at 10-3 with 4:04 left in the quarter.
A 31-yard field goal by Victor Ulmo in the second quarter cut the lead to 10-6, but JSU's defense broke the game open in the third quarter by holding Chattanooga for two rushing yards in the stanza and with Hagler's interception, ending the quarter in the lead with 20-6.
JSU's quarterback Bryant Holt found Shaq Davidson with a 59-yard TD pass with 9:44 left in the game, extending the lead to 27-6. Holt completed 14-of-20 passes for 182 yards and one TD in the win.
Chattanooga pushed back with with Nick Tiano's 4-yard TD pass to Joseph Parker, making the final score 27-13. Tiano completed 23-of-43 passes for 218 yards with one TD and two interceptions. He completed seven of eight passes for 89 yards on Chattanooga's final drive.
Both teams will return to the action on Saturday, Sept. 9 with JSU taking on Georgia Tech at historic Grant Field in Atlanta and Chattanooga facing LSU at Tiger Stadium in Baton Rouge.
Jacksonville State will return to Montgomery next season for the 2018 Guardian Credit Union FCS Kickoff. There opponent has yet to be named.
Copyright 2017 WSFA 12 News. All rights reserved.