Doug Jones rallies support while promoting differences from Moore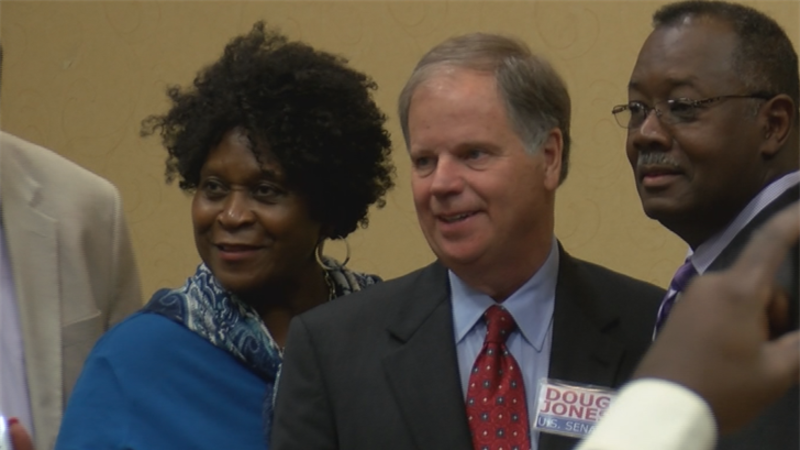 Updated: Oct. 20, 2017 at 5:31 PM CDT
MONTGOMERY, AL (WSFA) - Doug Jones spoke before members of the NAACP Friday as he continues to campaign statewide to rally support.
Jones looks to have the best chance to win a statewide election as a Democrat this decade as he faces off against Republican Roy Moore.
"I think there are a lot of the people in the middle, and I think people are doing a political reset button. They are seeing a dysfunction in Washington. They are blaming both parties, and I think there is some absolute truth to that. So I think people are hitting that reset button and they are looking at issues," Jones said.
Jones said he spoke to a crowd in Baldwin County on Thursday where he guessed around half of them had never voted for a Democrat before.
Jones said he brings a message of unity and ability to work across the aisle. He said his appointment as a U.S. attorney exemplified this as he was appointed by a Democrat, Bill Clinton, but approved by a Republican congress.
Jones said he and his opponent are like "night and day."
He called Jones a political extremist, who would add to the chaos in Washington.
Jones also said Moore doesn't follow the "rule of law" in reference to the two times Moore was found to violate federal rulings, which led to him vacating his seat as Alabama's chief justice twice.
Raycom reached out to the Moore campaign for comment but has yet to receive anything.
Copyright 2017 WSFA 12 News. All rights reserved.