Girl charged with making terrorist threats against Bullock County schools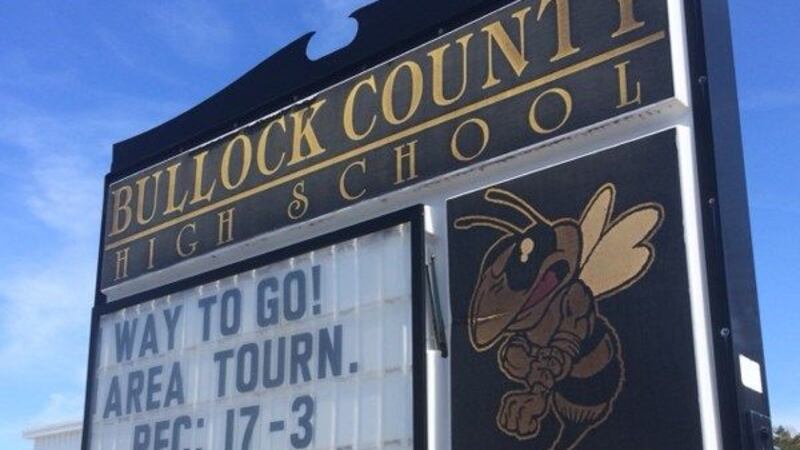 Published: Oct. 24, 2017 at 3:29 PM CDT
|
Updated: Oct. 24, 2017 at 10:34 PM CDT
BULLOCK CO., AL (WSFA) - The Union Springs Police Department confirmed Tuesday afternoon that it has made an arrest in connection to a bomb threat directed at Bullock County schools.
WSFA 12 News has confirmed that a girl who attends Bullock County High School was taken into custody and charged with making terrorist threats. She has not been identified due to her status as a minor. No weapons were found following a search, the police department said.
For the second day in a row, students at every Bullock County school were unable to get an education because of the threats. Classes were canceled Monday while the Union Springs Police Department and Bullock County EMA investigated a threat made over the weekend.
Classes resumed Tuesday morning but were quickly canceled and students sent home following another threat.
All schools were dismissed around 10 a.m. after the principal at one of the schools received the threat via email, according to Superintendent Annie Kimber. The exact school was not identified.
The Bullock County School System includes four schools including Union Springs Elementary, South Highlands Middle, Bullock County High, and Bullock County Career Tech Center.
Kimber said the Union Springs Police Department and Bullock County Sheriff's Office, as well as the EMA, and Union Springs mayor's office are working together on the case.
As a result of the recent commotion, Bullock County District Technology Coordinator Russ McKinney announced that all county schools will be open to parents Wednesday morning at 8:15. This time will be for parents that have questions about either the incidents or for those inquiring about how the schools are run safety-wise.
Copyright 2017 WSFA 12 News. All rights reserved.