Alabama works to strengthen economic ties with Germany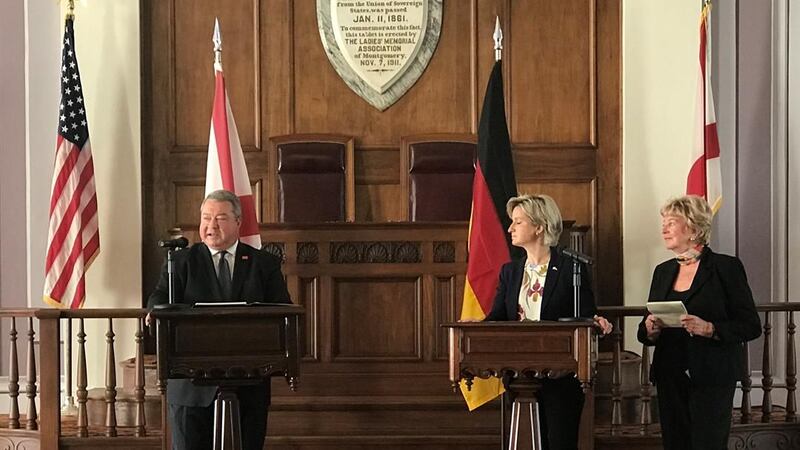 Updated: Oct. 25, 2017 at 4:38 PM CDT
MONTGOMERY, AL (WSFA) - The state of Alabama is working to strengthen its economic ties with Germany. State leaders hosted a delegation from Baden-Wuttemberg, Germany - home to Mercedes. Mercedes has a plant in Tuscaloosa County.
State leaders and the delegation discussed the future of the automobile when it comes to production, technology, and trade - specifically, ongoing negotiations dealing with the North American Free Trade Agreement, or NAFTA.
"Trade is very important to the state of Alabama because our leading export happens to be coming from the automotive sector. So, we want to educate the current administration as to the importance of having fair trade agreements that work for everyone including the U.S., but also our trade partners," said Secretary of Commerce Greg Canfield.
Both Canfield and Gov. Kay Ivey have been invited to Germany for additional talks.
Ivey says the partnership with Germany is an important one.
"They recently announced an expansion in Tuscaloosa and will also be expanding into Bibb County," Ivey said.
The delegation is also making stops in Washington D.C. and California.
Copyright 2017 WSFA 12 News. All rights reserved.