Emmanuel Christian school hosts officer appreciation event
Updated: Nov. 9, 2017 at 7:54 PM CST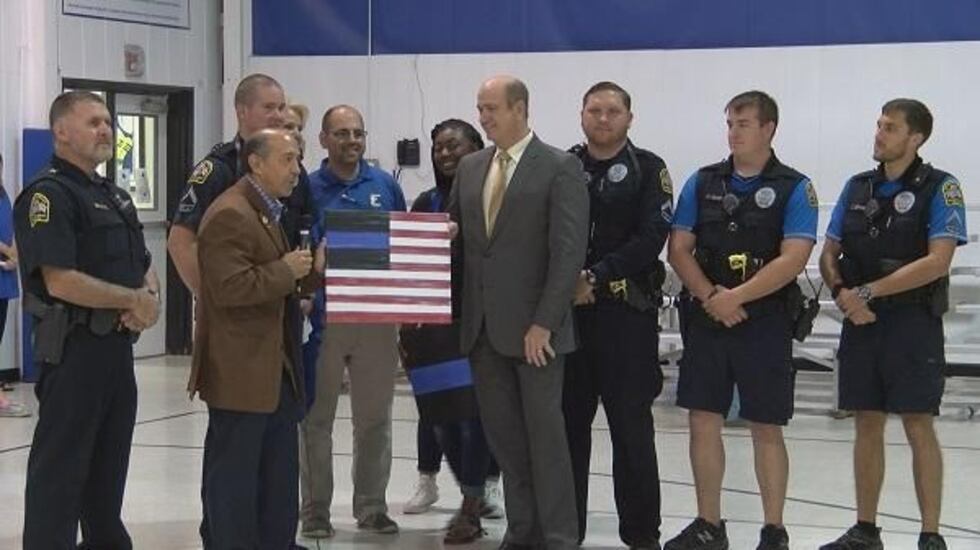 DOTHAN, AL (WSFA) - Emmanuel Christian School hosted an officer appreciation event for law enforcement officials in the Wiregrass.
Law enforcement officials from Houston and Dale County - including patrol officers, canine officers, bicycle officers, and state troopers - attended. Officials talked to students about their day to day duties and were treated to a "thank you" lunch for their work in the community.
Local restaurants donated food for the event. Students said it was important for them to do more than say thank you - they wanted to show them.
"Police officers are life savers in our community. Nothing would be the same without them. There are pictures on the wall and letters written by the kids just to show how much we appreciate them," said Aleah Brown, Student Government President.
During the luncheon, Mayor Mark Saliba presented paintings to the agencies. Dothan's police chief says these kinds of programs help boost morale.
"It's an honor for a school to put on such an event that really recognizes law enforcement. It really makes the officers feel special and proud of the job they do," said Steven Parrish, Dothan Police Chief.
Copyright 2017 WSFA 12 News. All rights reserved.