Panelists discuss North Korean conflict at Auburn University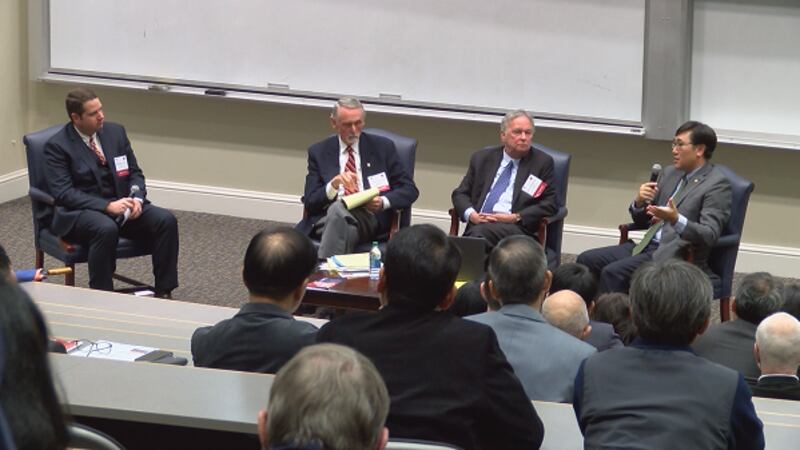 Updated: Nov. 9, 2017 at 10:32 PM CST
AUBURN, AL (WSFA) - Panelists from outside universities met to engage in discussion about the possible implications of conflict with North Korea.
"So we are very deeply tied with Korea economic relationship, but also as a community level wise we are deeply connected. So this is our issue not only Korean issue this is our global issue," says Coordinator, Dr. Daniel Yu.
The panel discussed nuclear tests happening on Korean soil and what they believed the United States involvement should be.
"It's different for Americans to be suddenly interested in North Korea because of all these nuclear explosions that they've been doing. Very dangerous situation. So North Koreans have kind of woken us up and we're kind of responding," says panelist William Brown.
Panelists say that they hope that discussions like this will help foster ideas on how the U.S. should proceed with North Korea.
"You don't have to be related to North Korea to see that this puzzle is something that needs to get fixed. We need new ideas on how to solve the North Korean problem and so this kind of event, hopefully some of the students and some of the professors will get some good ideas," says panelist William Brown.
The discussion concluded with a question and answer session with the panelists.
Copyright 2017 WSFA 12 News. All rights reserved.