Goshen Eagles look to continue historic season
Updated: Nov. 30, 2017 at 3:47 PM CST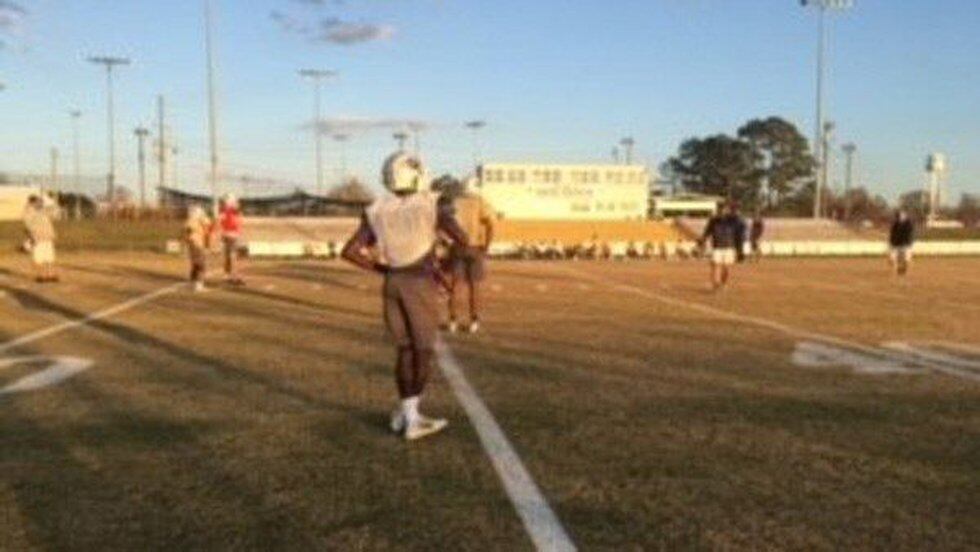 GOSHEN, AL (WSFA) - This is uncharted territory for the Goshen Eagles, who are playing in the Class 2A state semifinals for the first time in program history. On an even better note for Goshen, they get to play this game at home.
Goshen, 12-1, went down to Mobile and knocked off St. Luke's in the state quarterfinals 56-52 in a classic. The Eagles trailed 21-0 early on, but then the Eagles offense started to click. Eagles Quarterback Brock Snyder threw seven touchdown passes in the big win, which has now set up a big showdown with Leroy in the semifinals.
Leroy has been a Wiregrass killer throughout the playoffs. They've knocked off Elba, Ariton, and Luverne in consecutive weeks and now look to make Goshen victim number four.
In order for Goshen to make sure that doesn't happen, they're not setting their sights on the state title; they're taking this one game at a time.
"The coaches do a good job of just making sure we stay on top at watching film for the team we're playing next and practicing hard every day," said senior quarterback Brock Snyder.
"We've done a great job all year of taking it one game at a time. That hasn't changed to the playoffs," said head coach Bart Snyder. "They've made sure they've stayed focused on the task at hand and this week has been no different."
The Eagles will look to punch their ticket to their first ever state title game when they take on Leroy on Friday. Kick off is set for 7 p.m.
Copyright 2017 WSFA 12 News. All rights reserved.