Bannon urges Moore to concede defeat in AL Senate race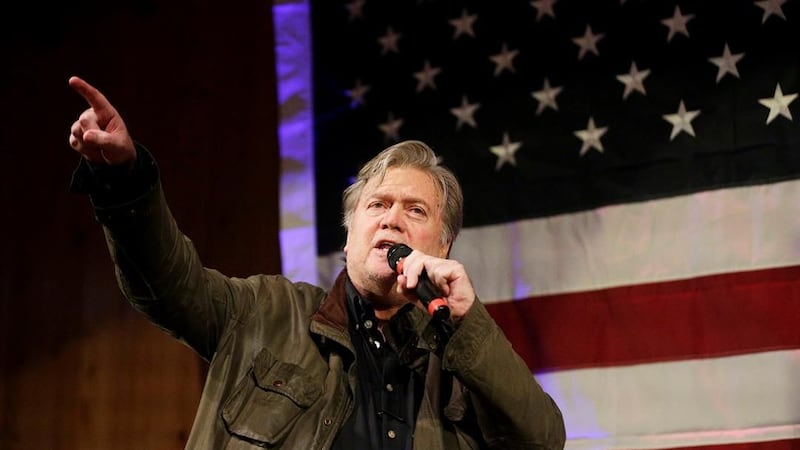 Updated: Dec. 15, 2017 at 3:17 PM CST
WSFA/CNN - Another key supporter of Roy Moore is urging him to concede defeat following Tuesday's Alabama special election, but Moore's camp is refusing to give in.
Steve Bannon, a former political strategist for President Donald Trump, is urging Moore to move on. A fervent supporter of Moore's campaign, Bannon is the latest to nudge Moore toward accepting Democrat Doug Jones' victory.
Earlier in the week President Trump, who also threw his support to Moore in the weeks before the vote, spoke with Jones and expressed need for Moore to concede.
"Probably sounds like it may have should have already taken place," Trump's press secretary, Sarah Huckabee Sanders, said Wednesday. "Look, the President has already congratulated Doug Jones. He's expressed a willingness to work with Doug Jones and meet with him when he arrives in Washington."
Even Alabama Gov. Kay Ivey, a fellow Republican, has said it's time to move on. Ivey backed Moore despite saying she had no reason not to believe multiple women accusing him of sexually inappropriate behavior when they were teens in the 1970s.
Moore lost to Jones by more than 20,000 votes in a deep-red state, but he believes he still has a chance to claim victory with late-counted ballots. Alabama Secretary of State John Merrill has said he sees little chance of that happening.
Bill Armistead, chairman for Moore's campaign, says the only pressure they are receiving is from people who say "do not concede."
Moore has urged his supporters to "stand against those who would take from us, our country."
Copyright 2017 WSFA 12 News. All rights reserved. CNN contributed to this report.