Man surrenders after Christmas Eve shooting in Troy kills 1, injures 4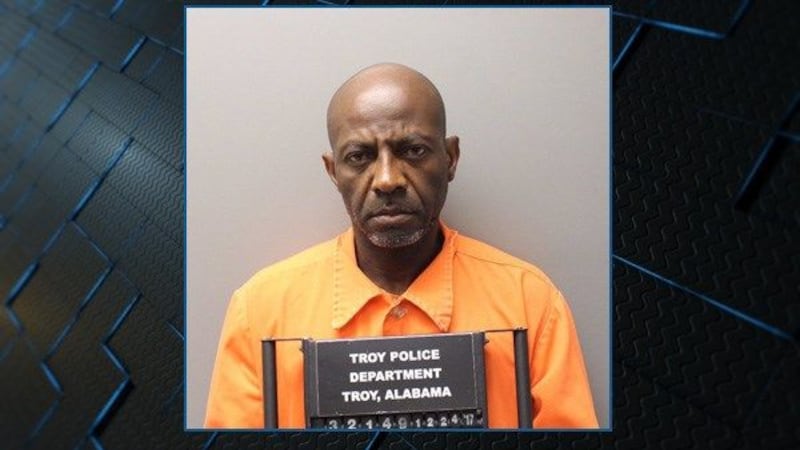 Published: Dec. 25, 2017 at 1:01 PM CST
|
Updated: Dec. 26, 2017 at 2:01 PM CST
TROY, AL (WSFA) - The Troy Police Department has arrested a man in connection to a Christmas Eve shooting that killed one and injured four others.
According to police, officers responded to the 100 block of Chapman Street at 10:25 a.m. Sunday in response to shots fired.
When they arrived, officers found a Brundidge man, 29, lying on the kitchen floor with a gunshot wound. In the bedroom, they found a 49-year-old woman and a 57-year-old man, both of Troy, also suffering from non-life-threatening gunshot wounds.
In the backyard of the neighboring residence, police found 56-year-old Eddie Key Blair of Troy, who had been shot in the leg. He was pronounced dead at the scene.
The 29-year-old victim was taken to Troy Regional Medical Center then to a Montgomery hospital for more treatment. The 49-year-old woman and 57-year-old man were treated and released from Troy Regional Medical Center.
Police said a fifth victim in the shooting, who sustained non-life threatening wounds, was taken to the hospital by a private vehicle. He was treated and released from Troy Regional Medical Center.
Investigators have declined to release the names of the victims who survived.
The shooting appears to have been a domestic situation between the female victim and the alleged shooter, 54-year-old Charles Louis Foster, police said, They both live at the home on Chapman Street.
Police said Foster surrendered himself and a handgun to officers at the police department.
He is being held at the Pike County Jail on one count of murder and four counts of attempted murder. His bond is set at $300,000.
Residents on Chapman Street declined to talk openly, although one lady said she was not surprised because of the traffic that comes in and out off Chapman Street.
Copyright 2017 WSFA 12 News. All rights reserved.