Residents anticipate opening of lynching memorial and slavery museum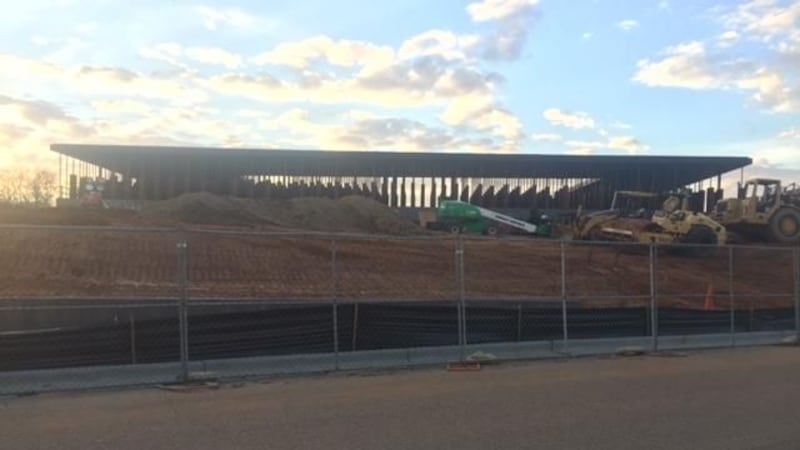 Published: Feb. 20, 2018 at 4:03 AM CST
|
Updated: Feb. 20, 2018 at 12:52 PM CST
MONTGOMERY, AL (WSFA) - Confronting the country's painful history of slavery and racial injustice is the catalyst for a memorial and museum taking shape in Montgomery.
In just months, the Equal Justice Initiative will open the National Memorial for Peace and Justice and Legacy Museum.
Residents who live near Caroline Street where construction of EJI's memorial is underway are excited to see it completed. They are also hopeful EJI's presence in this Five Points neighborhood will bring forth much-needed change for this area.
District 4 Montgomery County Commissioner Isaiah Sankey and his wife have watched the progress of the project closely.
"We have actually been here since day one. We hear all the machines early in the morning," said Isaiah Sankey.
As dirt moves on the six-acre memorial site excitement is building.
"There are people riding through here every day. There is renewed interest in this neighborhood," said Sankey.
The Equal Justice Initiative project will become the nation's first comprehensive memorial dedicated to over 4,400 victims of racial terror lynchings. Some residents see a necessity for this dark moment in history to be highlighted.
"I think it is nice we are treating it in a respectful way and starting a conversation and maybe that will bring healing," said Christian Lowry.
With the thought of the memorial attracting international attention residents like Rachel Fisher believe the impact will be far-reaching.
"I think it will really going to bring tourism to the area, more economic vitality, and really be such a huge anchor," said Rachel Fisher.
"We have a lot of boarded-up abandoned homes here and no businesses at all in this neighborhood here. So hopefully this would spur business development and revitalization," said Sankey.
Being part of the process is something the Sankey's are ready for.
"We are hoping to take our property here and turn it into a coffee and sandwich shop. It would be ideal. We think it would go hand and hand with the development here," said Sankey. 

EJI's National Memorial for Peace and Justice located on Caroline Street and the Legacy Museum located on Coosa Street are set to open to the public on April 26th.
For more information visit this website.
Copyright 2018 WSFA 12 News. All rights reserved.