Injured MPD officer makes first public appearance on anniversary of crash
Updated: Feb. 20, 2018 at 6:56 PM CST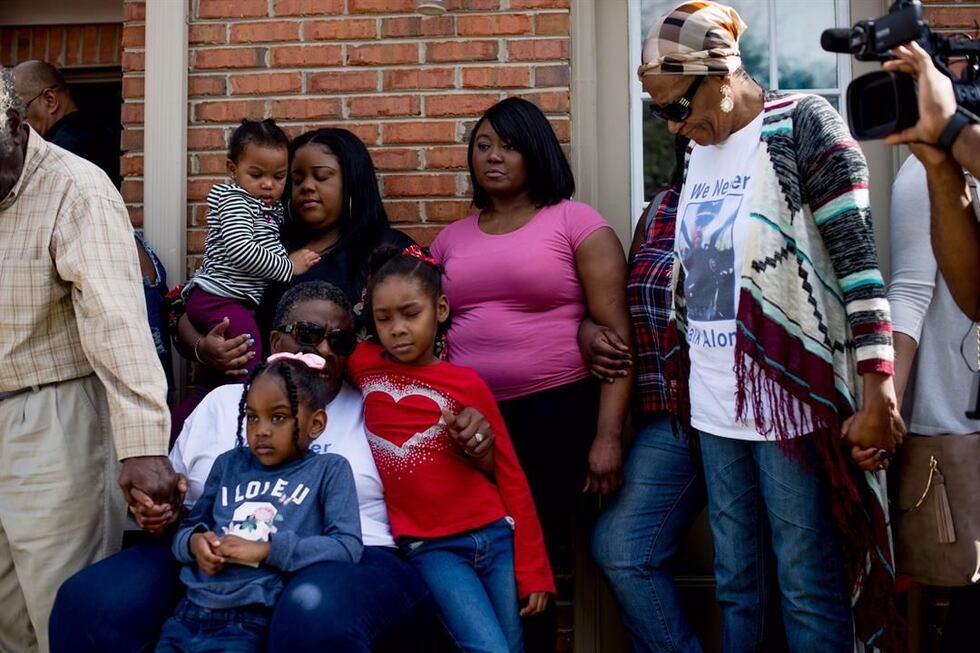 MONTGOMERY, AL (WSFA) - Angela Taylor held a prayer vigil for her son, Carlos Taylor, over the weekend to mark the one year anniversary of the car crash that left him with critical brain damage.
Taylor, a two-year veteran of the Montgomery Police Department, was on-duty in an unmarked car when he crashed into another driver on Feb. 17, 2017. In celebration of his survival and progress, the Taylors invited family, friends and Taylor's colleagues to gather to see Carlos and fellowship.
"He's shown a lot of progress," Angela Taylor said. "He holds himself up in the bed. If he doesn't want you to move him, he will grab the rail and won't let you move him. He'll even spit on you. I'll take anything."
The Taylors said he even sat up on his own recently. Mahogany Taylor said her mother and brother recently moved into a bigger home, so there is more room for Carlos' recovery efforts. A doctor visits him every week and updates them on his progress.
"With his brain injury, each case is different," Taylor said. "It's really on him. We're just waiting for it to click."
The Taylors said they have no doubt he will make a full recovery.
"From the day of the accident until now, I have always had faith," Angela Taylor said.
The Taylors said they have been documenting and recording every gathering, fundraising event and sign of hope so that when Carlos recovers, he will be able to see how supported he was during recovery.
"He is going to see it all," Taylor said. "He is going to be so blessed."
Copyright 2018 WSFA 12 News. All rights reserved.