Unity breakfast kicks off last day of Selma Bridge Crossing Jubilee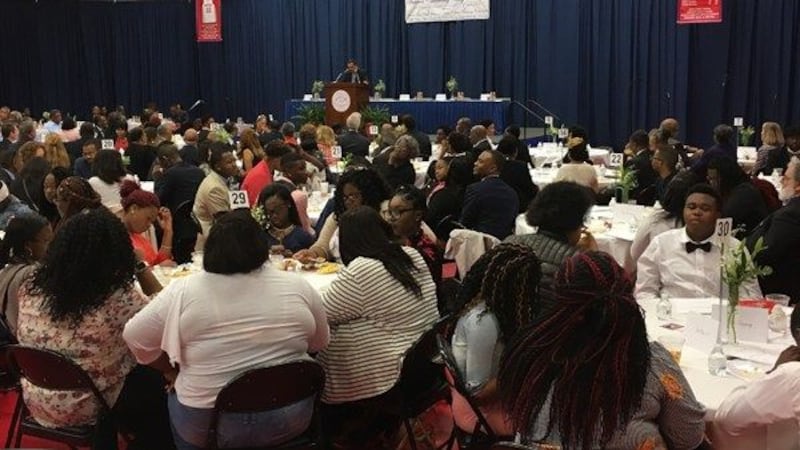 Updated: Mar. 4, 2018 at 1:09 PM CST
SELMA, AL (WSFA) - An action packed weekend with over 40 scheduled events for the Selma Bridge Crossing Jubilee is coming to a close.
The day started off with a Unity Breakfast.
The 2018 Martin and Coretta King Unity Breakfast kicked off a day full of events in Selma.
Hundreds of people gathered at Wallace Community College to Celebrate the 53rd anniversary and commemoration of the Selma to Montgomery March. Organizers say that having prominent people come to the breakfast each year helps bring the community together.
"Before we can move the city it community forward we must come together for a common cause, mankind and humanity. I think this is a perfect example of unity for the community and for the nation. It means a lot. It just shows the type of history that Selma has, and we really just want to spearhead and continue to bring in other guests and let people know what we need here in Selma, in the community," says event organizer, Johnny Moss.
Germaine Flanagan-Brown said he's been coming to the unity breakfast since he was five years old. He said he values the opportunity.
"It's great. It's good for a lot of people to know because a lot of people who come here, this is their first time coming here," Flanagan-Brown said. "So once they're really learned what happened and see all the pictures and the videos and things that took place, it gives them a new perspective of what's going on. It's just a reminder of everything that happened here during that time with the bridge crossing and everything. My family is big on Black history so it's something that I understand and respect and understand that my freedoms are not necessarily free."
The Unity Breakfast has been an annual event since 2006.
Copyright 2018 WSFA 12 News. All rights reserved.