Lynching Memorial in Montgomery to host summit with guest speakers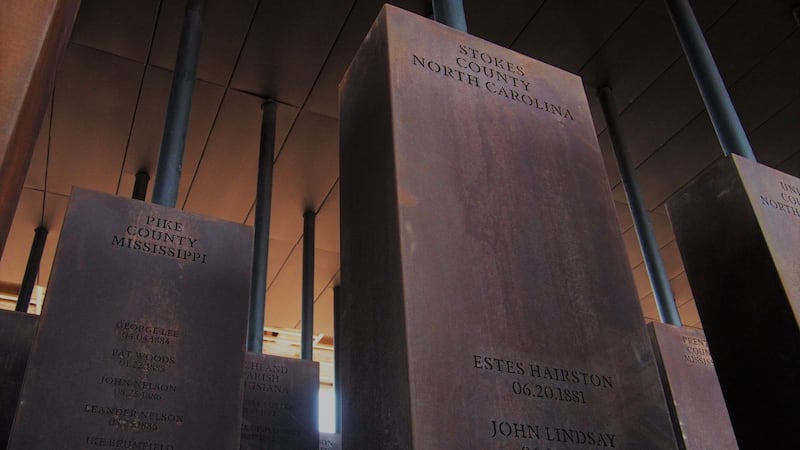 Published: Mar. 14, 2018 at 12:54 PM CDT
|
Updated: Mar. 15, 2018 at 11:31 AM CDT
MONTGOMERY, AL (WSFA) - The grand opening of the National Memorial for Peace and Justice and the Legacy Museum in downtown Montgomery will kick off with a two-day summit hosted by the Equal Justice Initiative.
The events will be held April 26th and 27th. The first day will feature a grand opening ceremony at the Montgomery Convention Center with U.S. Congressman John Lewis and performer Bebe Winans. The summit will follow.
Other speakers and performers are expected to include Ava DuVernay, Gloria Steinem, former Vice President Al Gore and Common.
The National Memorial for Peace and Justice is located on Caroline Street. According to the EJI, it is the first comprehensive memorial dedicated to the lynchings of African Americans. It features 800 six-foot monuments that identify thousands of lynching victims from around the United States.
The accompanying Legacy Museum is a few blocks away on Coosa Street. It acknowledges the legacy of slavery and racial inequality in America.
EJI Executive Director Bryan Stevenson hopes the facilities bring together various communities to learn and acknowledge the history of racial injustice.
"There is still so much to be done in this country to recover from our history of racial inequality," Stevenson said. "I'm hopeful that sites like the ones we are building and conversations like the ones we're organizing will empower and inspire people to have the courage to create a more just and healthy future."
Timed-entry tickets for the museum and memorial are available for between $5 and $10 each. Tickets can be purchased here.
Tickets to the grand opening ceremony $10 or the Peace and Justice Summit $25 are available here (requires email address).
More information on EJI and the memorial can be found here on its website.
Copyright 2018 WSFA 12 News. All rights reserved.