AL lawmaker opposed to arming 'lady teachers'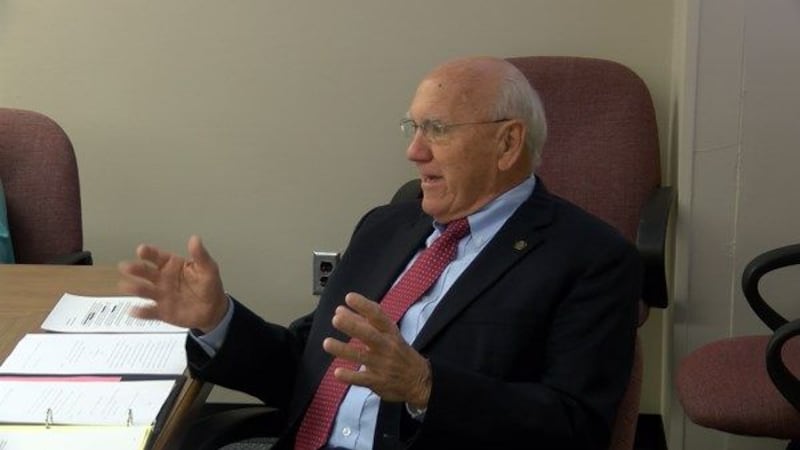 Published: Mar. 15, 2018 at 5:28 PM CDT
|
Updated: Mar. 15, 2018 at 7:01 PM CDT
MONTGOMERY, AL (WSFA) - An Alabama lawmaker opposed to arming teachers in the classroom took some by surprise Thursday at the reasoning for his opposition.
Republican Rep. Harry Shiver made his comment during an Alabama House committee meeting that was working to combine several bills into one that could move forward for debate on the House floor.
Shiver indicated he doesn't believe "lady teachers" should be armed. "We don't need to have a lady teacher in a school that's got a firearm," he said. "I taught for 32 years, and it's mostly ladies that's teaching, and they got more things to worry about than a gun."
He expressed concern about the ability of female teachers to have these responsibilities on top of their other teaching duties.Shivers was backed up by Democratic Rep. Mary Moore, who said there are not many men in the school system.
"I know in Birmingham you can't find a male, you could go to four or five schools in a row, and there's not one male in any of those schools to do much of anything," Moore said.
Moore went on to say that all the schools in her district hire mostly women in teaching and administrative roles.
"And you know why these superintendents do that?" Moore asked. "They will hire a female over a male teacher because they say it's easier to control a female teacher."
Despite the opposition, the bill that would allow Alabama teachers to be armed in schools was amended and will next head to the House floor for debate.
If passed, only law enforcement and school officials would know which teachers are armed, or even if the school has armed teachers on campus. The bill would leave the decision of arming teachers up to the school district, and armed teachers would be required to go through a 40-hour training course each year.
Supporters of the bill claim it can be a great last line of defense, while opponents say the state should invest in more resource officers instead. However, Rep. Will Ainsworth, the sponsor of the bill, says arming teachers is the cheaper option.
"School resource officers are a lot more expensive," Ainsworth said. "The minimum cost I'm aware of is $23,000 for a school resource officer, whereas we have the people already in a lot of these schools that don't have school resource officers that are perfectly capable. Some have served in law enforcement, some have served in the national guard, and they're perfectly capable of doing the role of the school resource officer."
Copyright 2018 WSFA 12 News. All rights reserved.