Massachusetts students spend spring break in Montgomery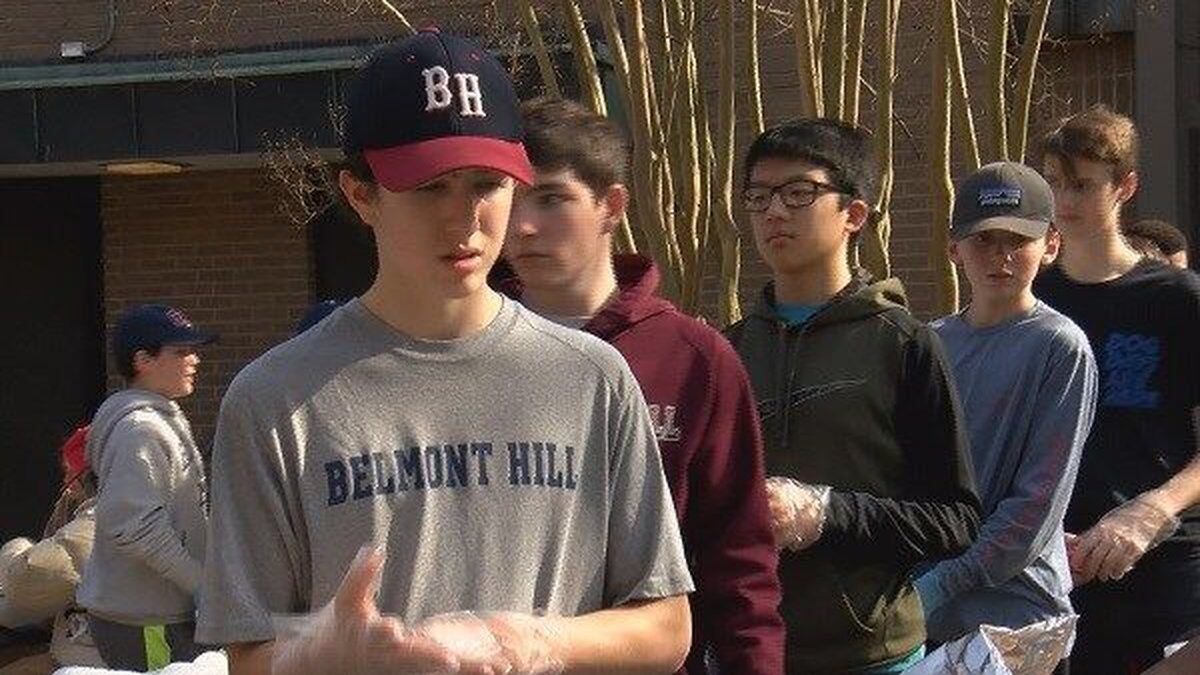 Updated: Mar. 15, 2018 at 10:28 PM CDT
MONTGOMERY, AL (WSFA) - A group of middle and high school students from Massachusetts are in the capital city volunteering during their spring break.
It's something Belmont Hill School in Belmont, Massachusetts, does every year. Each year, they choose a new city in the country to go to. This year, they selected Montgomery, Alabama, after reading about it in their history books.
"That book that our school required us to read just set the tone and I just said, 'That's it, that's where we're going,'" said Faculty Adviser to Community Service at Belmont Hill School Donna David.
Belmont Hill School is an all boys private school in Belmont, Massachusetts. This year, roughly 20 students headed down south to sweet home Alabama.
Liam Durbin, a junior at the school, is one of them.
"We come from a school where a lot of the kids are very fortunate and I think to be able to give back a little bit to whom much is given much is expected, so we're here to do that," Durbin said.
He's given up his spring break to volunteer for the past three years.
"We've been to Kentucky, we've been to South Carolina and San Francisco," said Durbin.
Junior Teddy Morrow has done the same.
"I'm here with all my friends and we're just trying to do the best work that we can," Morrow said. "We helped out at the boys and girls club. We played kickball down there with the kids for like three hours. We cleaned the rooms. Right here we painted this entire kitchen, we cleaned out you know various rooms here at the Salvation Army," Morrow said.
On top of volunteering, the group did some touring.
"It's been really valuable to be able to get to these sites that we read about in our textbooks I think to be able to put a location to those names that we read about is very valuable," Durbin said.
"Just this week we actually walked across the famous bridge in Selma and actually being able to walk across that and you know not just seeing pictures of it, it was pretty powerful," Morrow said.
The group will head back to Massachusetts on Saturday.
Copyright 2018 WSFA 12 News. All rights reserved.