Missing woman's billboard stabbed in Pike County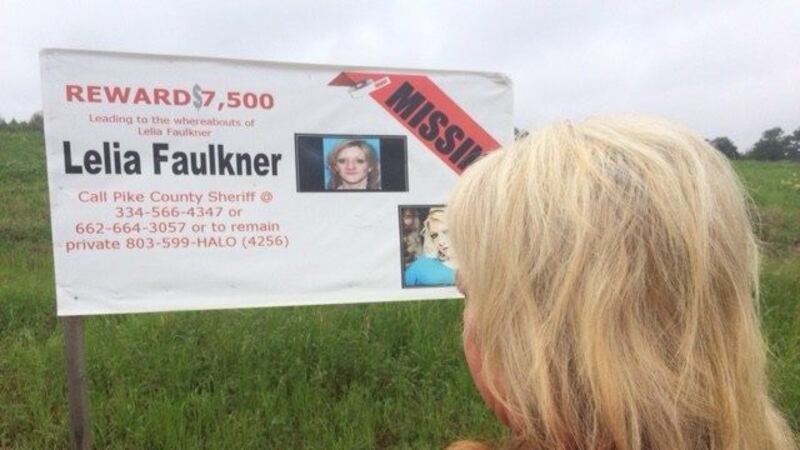 Published: Mar. 19, 2018 at 4:24 PM CDT
|
Updated: Mar. 19, 2018 at 4:48 PM CDT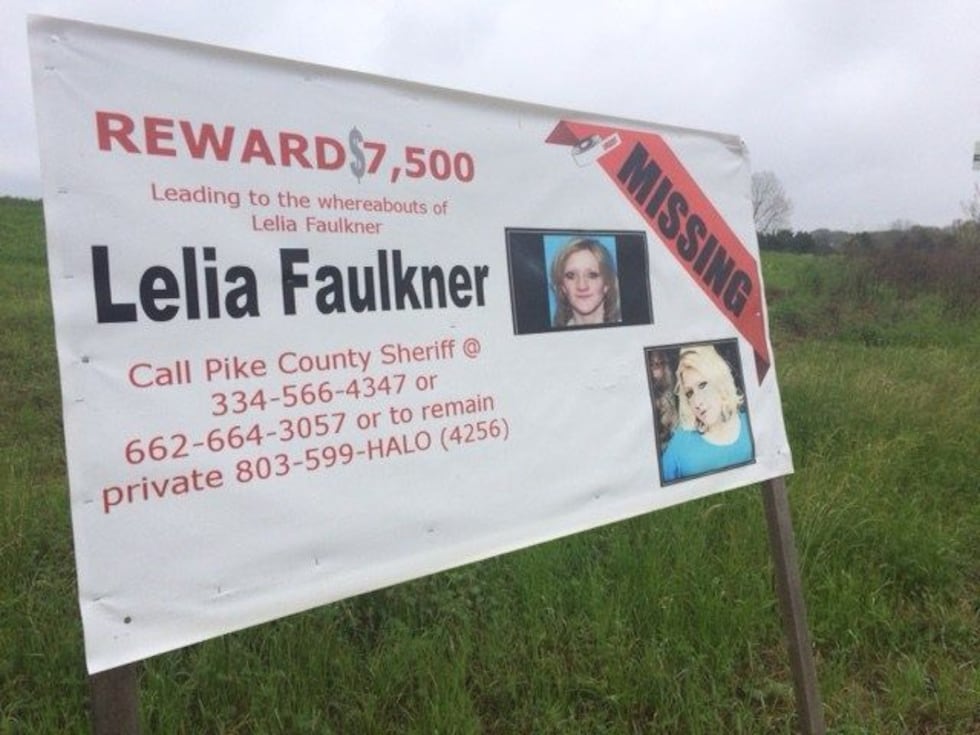 PIKE COUNTY, AL (WSFA) - Authorities are trying to find out who would stab a billboard featuring missing Pike County woman Lelia Faulkner.
According to Lelia Faulkner's mother Susan Faulkner, someone took two 12-inch knives and stabbed the billboard located off Highway 231.
"We've gone through a lot since she's been missing," said Faulkner
Faulkner has four small billboards showing her daughter's faces around the county.The road signs contain hotline numbers as well as reward money information.
"They stabbed seven or eight times. They left the knife sticking in Lelia's face," Faulkner said.
This billboard is located at the corner of Highway 231 South and Pike County Road 3304 across from the Pike County Cattlemen's Association.
"We kind of feel like it may be a threat because we won't stop talking about it," said Faulkner.
Pike County investigators say the billboard stabbings appear to be unrelated to the Lelia Faulkner case, but they also added anything could change. It's still early in the investigation. The other knife was found among the weeds below the sign on the ground.
Detectives recovered both 12-inch knives and dusted for fingerprints. So far, those prints are inconclusive because of smudge on the handles. Authorities are wondering who might carry knives like these.
"It's something no one carries on them, what I call butcher knives," said Pike County Sheriff's Department Lt. Troy Johnson.
Lt. Johnson says they think they have an idea who did this but declined to elaborate until they get more facts in the case.
We first profiled Lelia Faulkner's case back in December. The family has since upped the reward to $10,000 for any information on the whereabouts of Faulkner.
Copyright 2018 WSFA 12 News. All rights reserved.