Gov. Ivey tours tornado damage in Calhoun, Etowah counties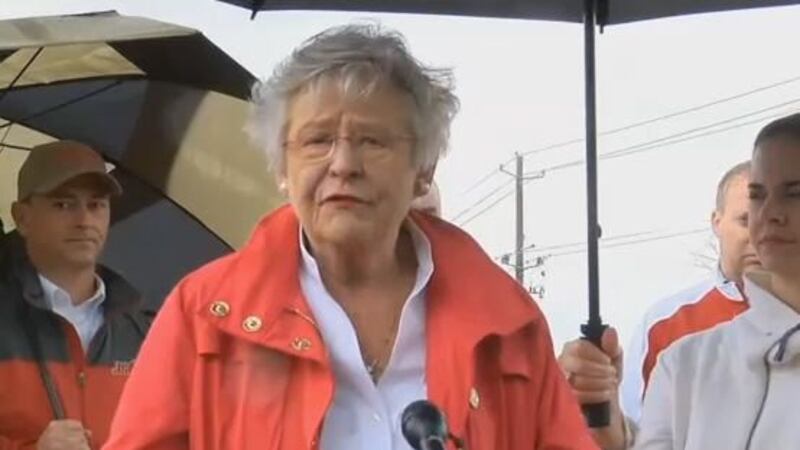 Published: Mar. 20, 2018 at 2:38 PM CDT
|
Updated: Mar. 20, 2018 at 2:57 PM CDT
MONTGOMERY, AL (WSFA) - Alabama Gov. Kay Ivey toured sections of Calhoun and Etowah counties Tuesday afternoon that suffered extensive damage during Monday's severe weather.
The governor stopped at the Jacksonville Public Safety Complex, Jacksonville State University, West Point Baptist Church and the Etowah County Incident Command Post.
Ivey issued a State of Emergency that went into effect at 8 a.m. Tuesday. The declaration covers every county following Monday's severe weather outbreak that started Monday.
By issuing a State of Emergency, Ivey is directing the activation of the Alabama Emergency Operations Plan (EOP) and all appropriate annexes to aid in the affected areas.
The Alabama Emergency Management Agency's State Emergency Operations Center is activated, as well as all impacted or potentially impacted Alabama Emergency Management Divisions.
Through the declaration, the governor is allowing appropriate state agencies and AEMA to take necessary steps to offer assistance.
A copy of the Governor's State of Emergency can be read here: