Pike Road will not purchase Georgia Washington Middle School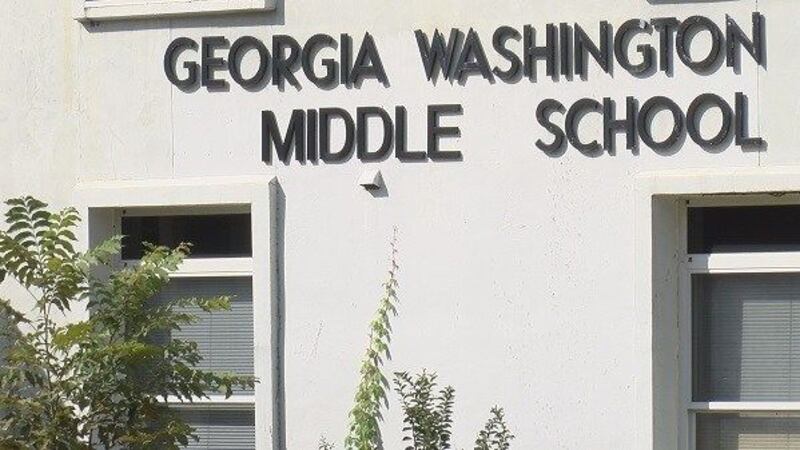 Updated: Mar. 27, 2018 at 9:39 PM CDT
PIKE ROAD, AL (WSFA) - Pike Road has terminated its contract for the purchase of Georgia Washington Middle School.
The termination of the contract comes one day after the contract expired. Susan Copeland, Pike Road attorney, said the town is pursuing "other options" to serve students in the fall.
A hearing is scheduled in the Montgomery County Circuit Court for Thursday morning for the case involving the sale. However, an appeal was made to the Alabama Supreme Court. Copeland said the terminated contract means the Town of Pike Road is no longer a part of the negotiation at this time. However, she said the sale of Georgia Washington was just one part of the suit that was filed.
Copeland's full statement is below:
Pike Road's termination of the contract for the purchase of Georgia Washington school does moot that part of the appeal that concerns the sale of GW school. However, the trial court's injunction on appeal was much broader than merely enjoining the sale of GW. It enjoined the State Superintendent from closing GW and other MPS schools and prohibited him from taking any action to accomplish those closures and relocating students to other schools. So the appeal remains as to the power and authority of the State Superintendent to act on behalf of a local board of education in those matters.
MPS board members commented Tuesday night.
MPS Vice President Lesa Keith, who voted for the sale, released the following statement:
I am so sorry to hear this and by the same token do not blame Pike Road for terminating the contract. It's sad that this ordeal was not seen as an opportunity for MPS & instead, in so  many ways, took us backwards. It's unfortunate when governing organizations use their power to cripple the advancement of our children's needs.
MPS President, Robert Porterfield, who voted against the sale released this statement:
Great News. A performing school shall continue moving forward, preparing students for life.
Pike Road Mayor Gordon Stone had this to say:
By the way, Pike Road is moving forward with our alternate plan. If MPS can show us that they can give us a clear title to Georgia Washington School, then we will consider re-opening the discussion. In the meantime, we are going to focus on providing classrooms for the students at PRS.
A legal battle started when the Alabama Education Association filed a lawsuit against Richardson and the MPS intervention team to block the sale of the historic school on behalf of several plaintiffs, which Montgomery Circuit Court Judge Greg Griffin granted. Richardson's plan also included closing Chisolm Elementary School, Dozier Elementary School and Floyd Elementary School.
Richardson previously stated that not selling Georgia Washington would mean that MPS would have to lay off at least 200 teachers to meet budget requirements.
Copyright 2018 WSFA 12 News. All rights reserved.