Dr. Steven Leath installed as Auburn University's 19th president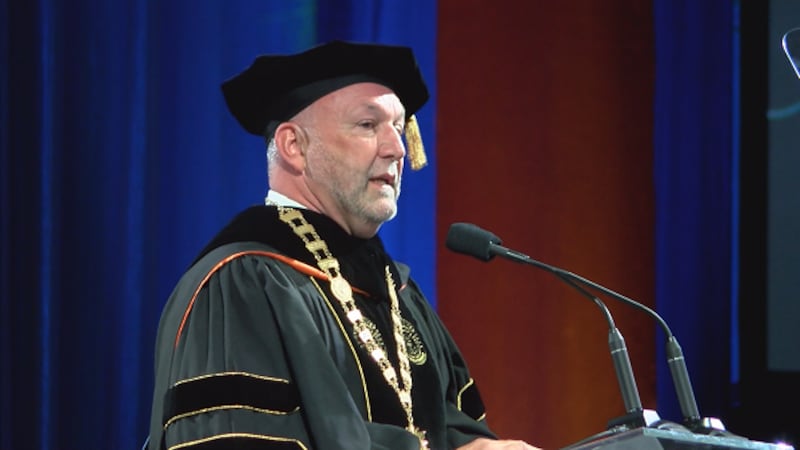 Updated: Mar. 29, 2018 at 5:30 PM CDT
AUBURN, AL (WSFA) - Thursday Auburn University formally installed Dr. Steven Leath as Auburn University's 19th president.
Hundreds of people attended the ceremony, including Auburn alumna Gov. Kay Ivey. During the ceremony, President Leath addressed his plans for the university.
A big focus of Leath's plans is a five-year strategy to expand Auburn's education, research, partnership and economic development initiatives to meet pressing social needs.
"We intend to transform Auburn into a top-tier academic research and service university by hiring more than 500 tenure track research and scholarship faculty by 2022. This transformational hiring plan will facilitate scholarship growth, improve faculty student ratios and enhance our partnership capabilities," said Auburn President Steven Leath.
Leath went on to answer the question that many people were asking. How will these plans be funded?
"We are in a well position to achieve these ambitious goals. We recently completed the most successful fundraising campaign for a university in the history of Alabama, and we did it 16 months ahead of schedule. Sources of funding for new facilities and expansion of existing facilities will be considered a collaboration with the governor and our development partners as we flesh out our needs," he said.
Leath also plans to add more dining options, more parking, and additional residence hall space.
Copyright 2018 WSFA 12 News. All rights reserved.