Ivey, Battle trade exchanges over lack of gubernatorial debate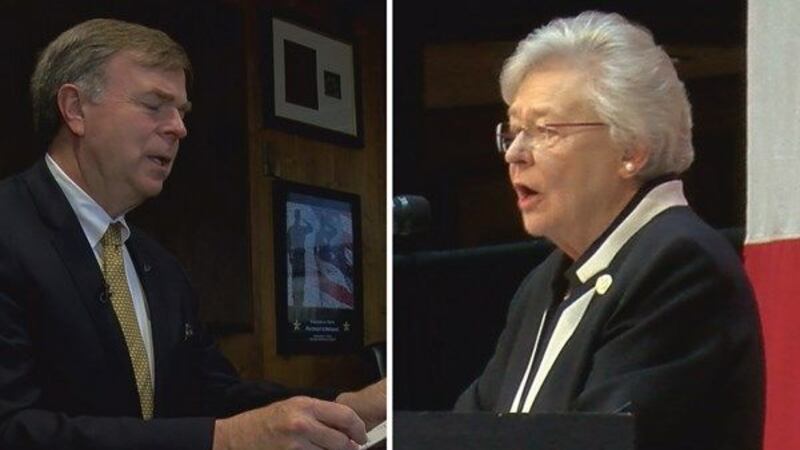 Updated: Apr. 3, 2018 at 6:10 PM CDT
MONTGOMERY, AL (WSFA) - Alabama Gov. Kay Ivey and Huntsville Mayor Tommy Battle are exchanging statements over the lack of a debate between the two Republican gubernatorial candidates.
Battle's camp sent a statement about Ivey declining to debate him. It reads:
"I've extended an invitation to her to join us in sharing our vision with the people of the state of Alabama. I've always believed people make time for things that are important to them. The people of Alabama are important to me and sharing my plan for this state with them is important to me." 
Ivey's team responded, with campaign manager Mike Lukach stating:
"Is Tommy Battle applying to be Governor of Alabama, or campaign scheduler for Kay Ivey? Lately, it would seem the latter. While Tommy is wasting yet another week on media stunts, Kay Ivey is crisscrossing the state to share the success story of Alabama working again. This week, she advanced historic legislation that improves education for students in Alabama."
The state is just over two months away from the 2018 primary elections.
Copyright 2018 WSFA 12 News. All rights reserved.