Church bombing survivor speaks at Auburn University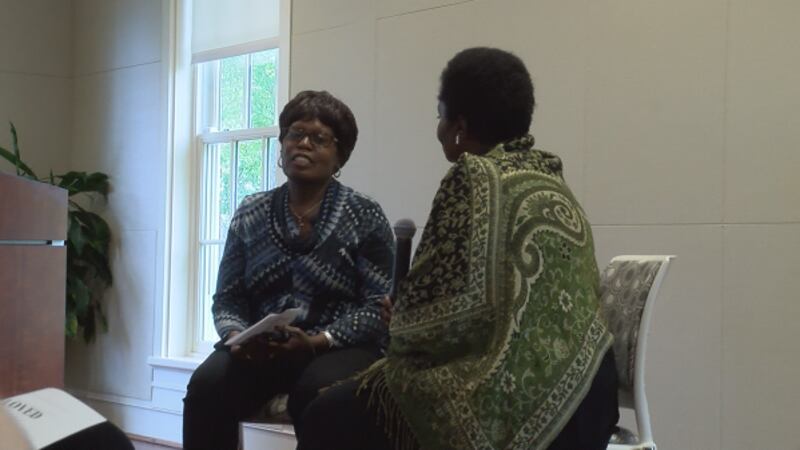 Published: Apr. 4, 2018 at 10:05 PM CDT
|
Updated: Apr. 4, 2018 at 10:14 PM CDT
AUBURN, AL (WSFA) - The bombing of the 16th Street Baptist Church in Birmingham was a pivotal moment during the civil rights era. Wednesday, Sarah Collins-Rudolph,  a survivor of that bombing was on Auburn's campus.
There wasn't an empty seat in the room as Collins relived the day that she lost her sister, Addie May, and most of her sight. She says that she's told the story hundreds of times and it's just now starting to get a little bit easier, but it's a story that everyone needs to know so that hopefully the community will come together.
"It's time for the students to get together. We all have different colors and school and you shouldn't hate each other just because you're black and I'm white. Let's get together, let's love each other and stop all the hating and stop all the bullying. We can love each other. When you hear about how the bomb injured and killed four innocent young girls it's just a very sad story, but like I said people need to know that story," says Collins.
"I think we are beginning to forget our history. We are beginning to forget that there are people that hate each other. We are beginning to forget that we need to get along, that by ourselves we can't do anything. We need to be holding hands with everybody," says Cathy Clark, an attendee to Wednesday's discussion.
The discussion was followed by a march to Langdon Hall and a candlelight vigil to commemorate Dr. King.
Copyright 2018 WSFA 12 News. All rights reserved.