Bird Talk: Wallace and Auburn host Poultry Science Expo
Updated: Apr. 27, 2018 at 3:04 PM CDT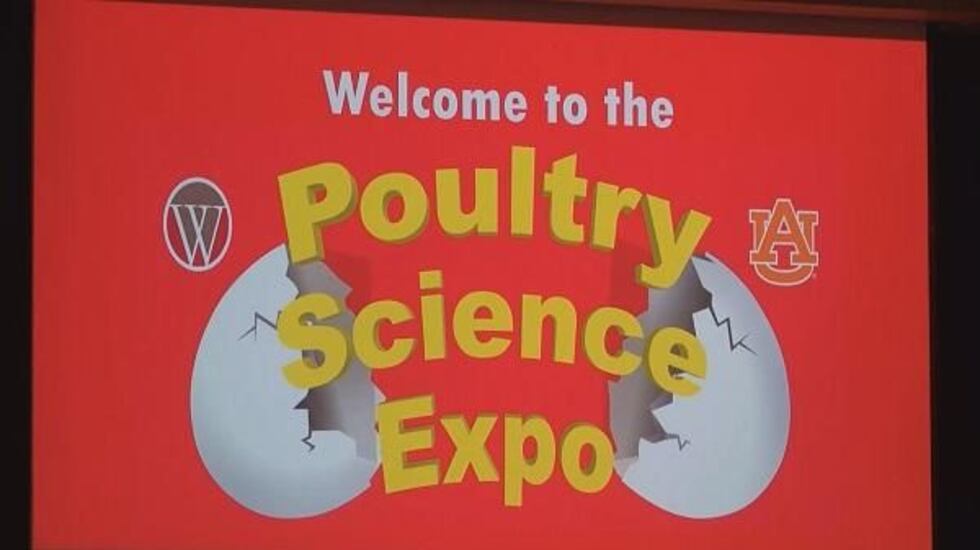 DOTHAN, AL (WSFA) - Although Alabama produces roughly 11 percent of the chickens served up for meals across the country, people in the industry say they're seeing gaps in the workforce.
"When you talk to students you hear a lot about your doctors, engineers, lawyers. You don't hear a lot about your poultry science or agriculture, but those are equally good opportunities," said Donald Conner, Poultry Science Department Head at Auburn University.
Friday, Wallace Community College in Dothan hosted its first Poultry Science Expo. Roughly 100 students from area high schools attended the event aimed at growing student interest in poultry science.
"They don't know that the industry is more than just owning a chicken house. They don't realize it's about the feed mill production. There's a business aspect to the poultry side," said Julie Fischer, Natural Sciences Division Director at Wallace Community College. "It's just really a wide open field with a lot of job opportunities."
"They work in the plant as supervisors, quality control, food safety. They work on environmental issues," Conner said.
Representatives from local poultry providers Keystone Foods and Wayne Farms talked to students about job opportunities in the field. Keystone Foods provides chicken for McDonald's. Wayne Farms provides chicken for Chick-fil-A.
Students also heard more about how to enter the poultry industry through the 2+2 partnership program through Wallace Community College and Auburn University.
Through the program, students attend Wallace their freshman and sophomore years and transfer to Auburn's Poultry Science School for their junior and senior year.
"It's really desirable for a high school student to know that they can stay living at home with their parents and come to Wallace and get their basics done," said Jennifer Bradley, Junior at Northside Methodist Academy. "You get used to the rhythm of things before you go and try to make a life by yourself."
Wallace and Auburn Officials say creating this education pipeline will help fill the industry gaps.
"There are jobs waiting and we don't have anybody to fill them and we need to get the word out," said Fischer.
Fischer says although some of the vacancies are because of people not knowing about the field, in other cases students use the Poultry Science degree in other fields – like veterinary medicine.
According to U.S. Poultry and Egg Association, the poultry industry has an over $9 billion economic impact on Alabama's economy and accounts for over 44,000 jobs statewide, so recruitment for the industry is important.
"Keeps the industry strong here in Alabama, keeps the economy strong here in Alabama. It keeps those wheels rolling in terms of workforce and leadership," Conner said.
For more information on the program, visit www.wallace.edu/poultryscience.
The event was funded through a gr ant from the U.S. Poultry Foundation.
Copyright 2018 WSFA 12 News. All rights reserved.