Judge: Montgomery's first charter school lacks enough votes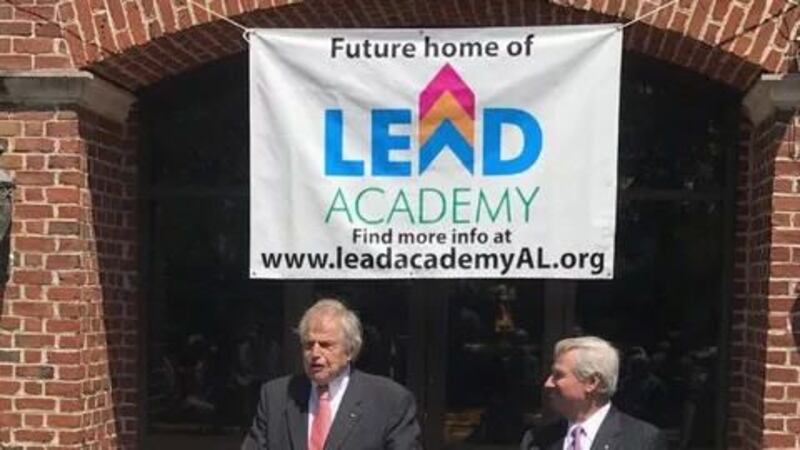 Published: May. 1, 2018 at 9:15 PM CDT
|
Updated: May. 1, 2018 at 11:44 PM CDT
MONTGOMERY, AL (WSFA/AP) - Montgomery's first charter school most likely won't open in 2018 after a judge ruled it didn't receive enough votes for its application.
The Alabama Education Association sued charter school LEAD Academy in February after the Alabama Public Charter School Commission approved the charter school in a 5 to 1 vote. The association claimed six votes were necessary to pass and LEAD Academy's application didn't meet the criteria.
Montgomery Circuit Judge J.R. Gaines ruled Tuesday in favor of the association.
Associate Director Theron Stokes said in an emailed statement the association will "fight all attempts to illegally divert public school dollars from Alabama classrooms to out-of-state, for-profit, charter school corporations."
LEAD Academy had already secured a location, recruited employees, and accepted applications.
The school's chairwoman Charlotte Meadows said she is very disappointed but isn't ready to give up on opening a charter school in Montgomery.
LEAD Academy's Board of Directors released a statement saying:
"We are extremely disappointed in the ruling that Judge Gaines handed down today. Once again, the arguments among adults have taken priority over the needs of the students in Montgomery. We continue to feel that our position is very strong and that this lawsuit is nothing more than a delay tactic by the Alabama Education Association (AEA) to prevent us from opening this fall.

We have said from the beginning, all we want is to be an option for parents. And based on the amount of support we have seen over the last few weeks, we know there is a desire for an alternative to the current education system in Montgomery. We have received hundreds of applications from teachers and administrators who want to join with us to improve the educational outcomes of our students. And just in the last two weeks, we have received over 200 student registration forms.

In the coming days we will have more to say about our plans moving forward, but in the meantime, we will continue to work because we are not going to give up on ensuring the students in Montgomery have an option to receive a high-quality education."
Copyright 2018 WSFA 12 News. All rights reserved. The Associated Press contributed to this report.