Poor People's Campaign rallies downtown, 10 arrested
Updated: May. 14, 2018 at 5:57 PM CDT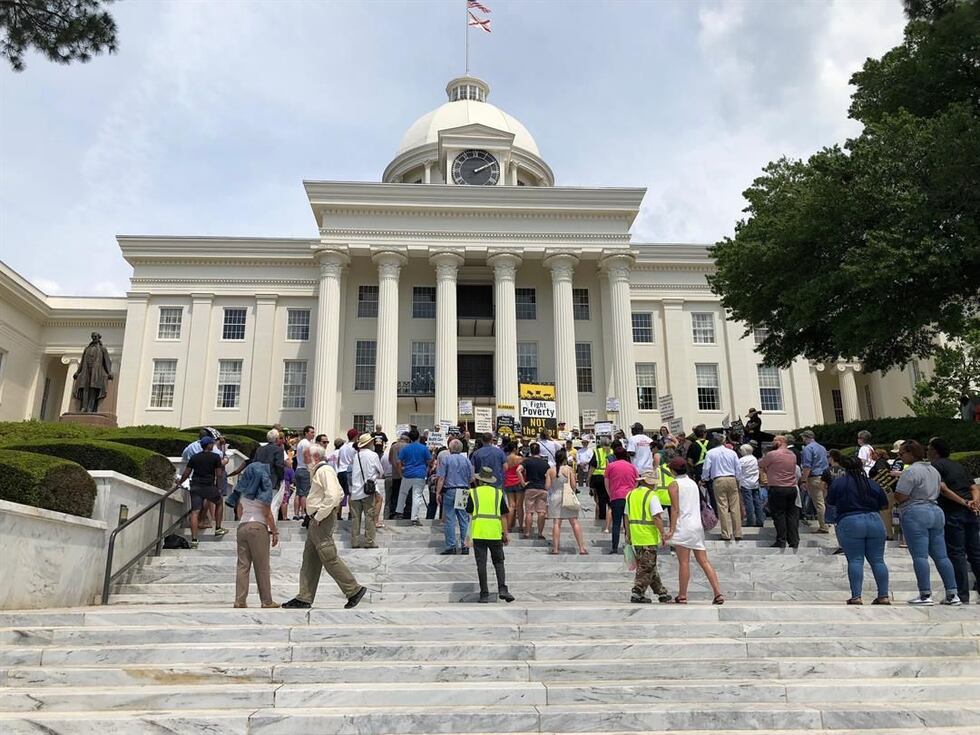 MONTGOMERY, AL (WSFA) - Alabama's Poor People's Campaign held a rally at the Alabama State Capitol Monday.
All across the country people gathered at state capitol buildings for the national event.
Montgomery police say members of the group walked down Dexter Avenue and blocked the street at Dexter Plaza.
According to MPD, officers arrested 10 people and charged them with disorderly conduct after they refused to move.
"MPD escorted the group, which had no permit, as it walked down Dexter from the State Capitol. The arrests were peaceful and without incident," Capt. Regina Duckett said in an email.
The Poor People's Campaign: A National Call for Moral Revival says it's "uniting tens of thousands of people across the country to challenge the evils of systemic racism, poverty, the war economy, ecological devastation and the nation's distorted morality."
"This is the beginning of what we hope to bring attention to, and to change the moral narrative. Because it is immoral for children in this country to go hungry, which is one of the wealthiest countries in the world," Carolyn Foster said.
Copyright 2018 WSFA 12 News. All rights reserved.