Homeless donation drive underway in Dothan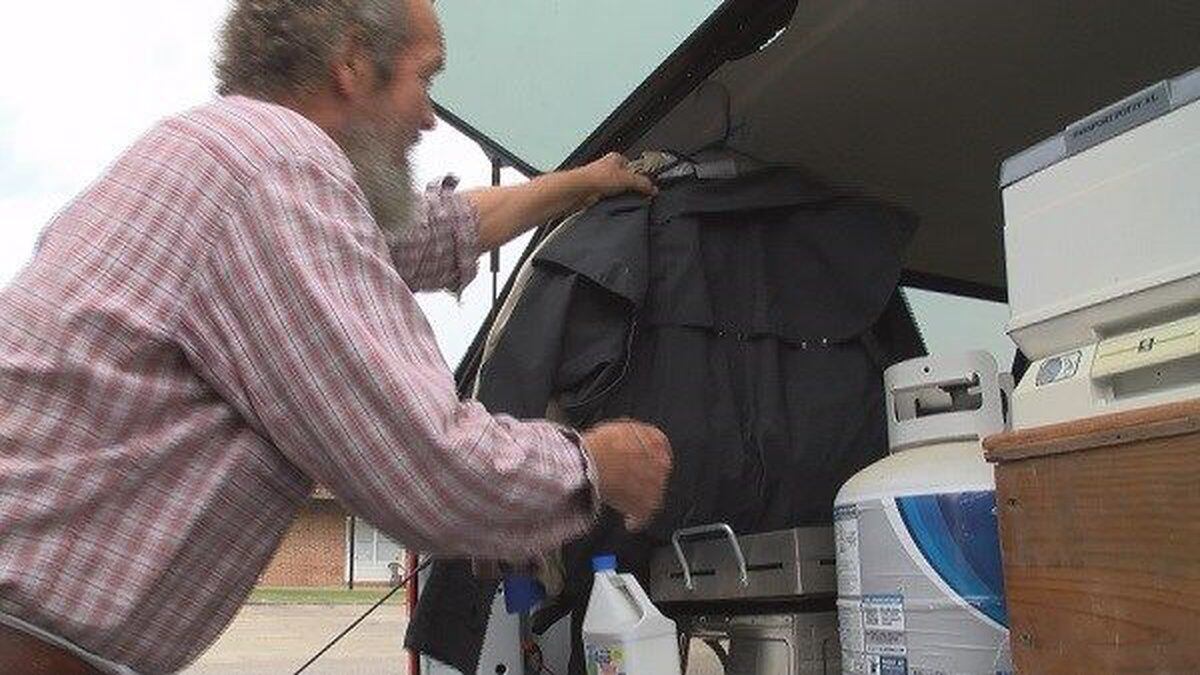 Updated: May. 14, 2018 at 6:27 PM CDT
DOTHAN, AL (WSFA) - The Southeast Alabama Coalition for the Homeless is hosting a donation drive. The organization is collecting items for Saturday's Homeless Stand Down Event.
Dothan has a homeless population of roughly 200.
"If you start looking, especially if you're in downtown Dothan, you might spot somebody that might be homeless and they don't always have a pushing cart and things like that," said David Duke, Wiregrass 211 Executive Director.
The agency is collecting items like non-perishable food, diapers, and clothing. Donations can be dropped off at the Wiregrass 211 Center located off West Main Street.
Donations will be collected from 8 a.m. to 4:30 p.m. Monday – Friday. On Saturday, May 19th, donations will be accepted from 7 a.m. until 9 a.m.
The 48-foot collection trailer isn't even half full of donation yet. Organizers say they need more donations to help more people.
"We need 10 times as much perishable food items," said Kody Kirchhoff with The Harbor Church.
For more information on donating or volunteering, visit http://wiregrass211.com/news/.
Although all donations are needed, items that many homeless have requested include campsite equipment and t-shirts.
"Just putting on something that is clean or let alone something that is different sparks a hint of change in them," said Kirchhoff.
Saturday, organizers need volunteers to help sort and pack donations and deliver them to the homeless community.
"We can't do this without the support of our community. I think we're extremely fortunate in the Wiregrass to where there is a need and that need is made known to the public. Time and time again the Wiregrass reacts," said Duke.
Barbara Mandrell dropped off old camping and cooking equipment for the drive. She says the items weren't being used anymore, so she wanted to donate them to people that would.
"We brought it out because these people need help and we have houses to live in and we have all the amenities if you have extra things that you don't need to be using we need to help those less fortunate," said Mandrell.
It is expected to rain Saturday, but organizers say the service event will happen.
"Every homeless person we'll be serving that day will be out in the elements, so we will be out in the elements," said Kirchhoff.
Copyright 2018 WSFA 12 News All rights reserved.