SBI to hold news conference on November double homicide investigation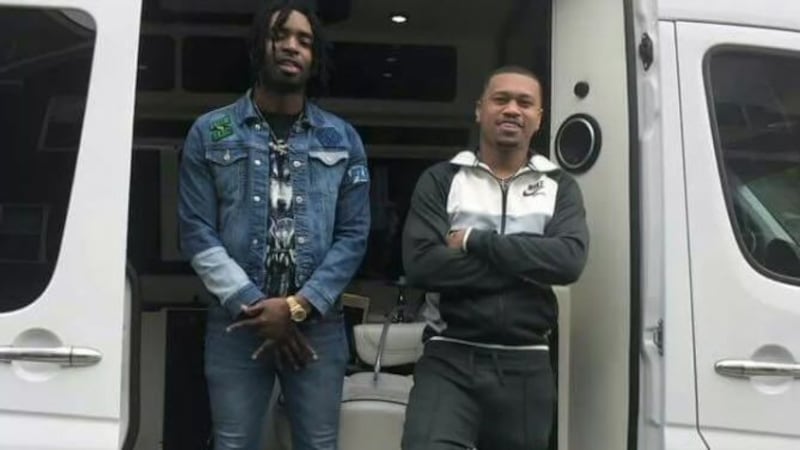 Updated: May. 24, 2018 at 5:37 PM CDT
MONTGOMERY, AL (WSFA) - Who killed Edward Reeves and Kendrick Stokes? Friday, the Alabama State Bureau of Investigation will hold a news conference in regards to the November double homicide.
Lead Investigators will be on-hand to give an update on the investigation and new reward amounts being offered for information. Family members will also be there.
Investigators found the victims' bodies on Nov. 18, about four miles apart in a wooded area off Hwy. 80 in Macon County.
Reeves, a 29-year-old Atlanta-based rapper known as "Bambino Gold", and Stokes, known as Skooly Kee Da Tooly, had been reported missing nearly two weeks earlier.
The two cousins were last seen alive in Montgomery on Sunday, Nov. 5, driving a white 2016 Honda CRV with a Georgia license plate.
Reeves' mother said the two had gone to the fair that day.
To date, no suspect/s or a motive for the murders are known.
Copyright 2018 WSFA 12 News. All rights reserved.