Safety experts raise awareness about fireworks dangers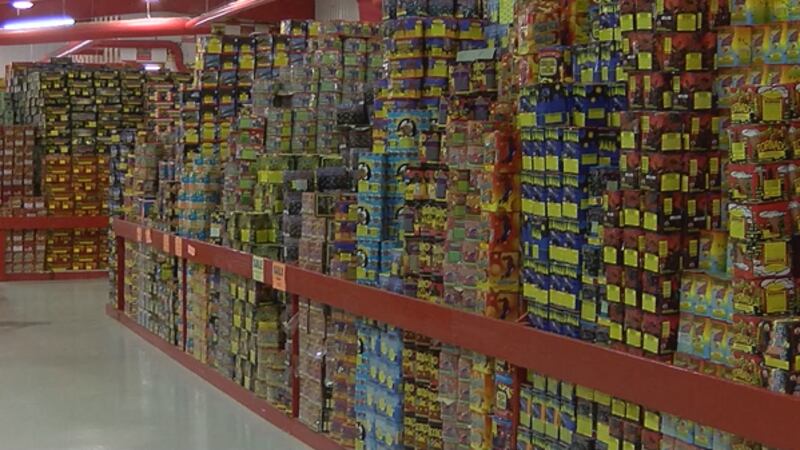 Updated: Jun. 28, 2018 at 10:55 AM CDT
WSFA/NBC - With the 4th of July just one week away, safety experts are raising awareness about the dangers of fireworks.
Those dangers are clearly demonstrated each year around this time by the Consumer Product Safety Commission's annual display of what can go wrong when using fireworks.
Michael Spencer has had more than 11 surgeries on his hands and arms after a 2015 fireworks accident.
"I loaded the mortar into the tube and I held the tube above my head. I listened to the fuse burn down and I heard a very loud bang," said Spencer.
Five people were killed last year by doing the exact same thing, according to the CPSC. Three others also died in fireworks-related accidents and nearly 13-thousand were injured.
Most of those injuries were caused by products often considered safe for kids!
Ann Marie Buerkle who is the CPSC Acting Chairman said, "Keep sparklers out of the hands of children. Sparklers can burn up to 2,000 degrees Fahrenheit, just like a blow torch."
Safety experts say kids should never handle any kind of fireworks. Also, if you use consumer firecrackers, keep water close by in case something catches fire. And never try to re-light duds. Soak them in water and throw them away.

Better yet, leave the fireworks displays to the professionals.
One other tip: Do not use fireworks sold in plain brown wrapping. They're likely illegal and meant for professional use only.
Copyright 2018 WSFA 12 News/NBC. All rights reserved.