Experts share how to avoid, report time share scams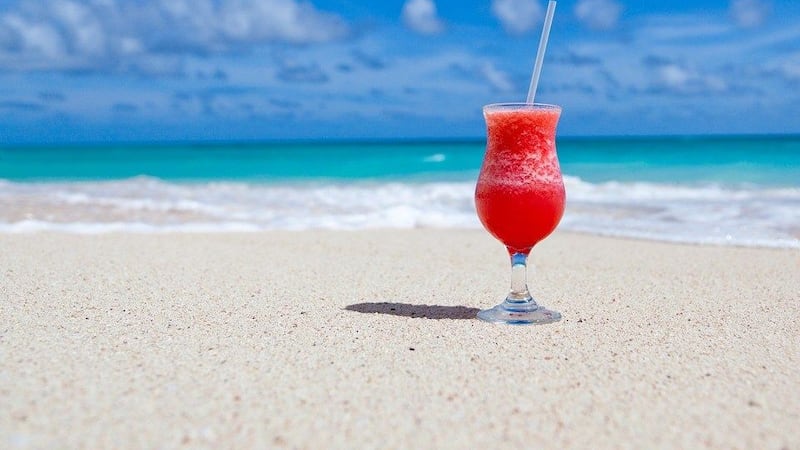 Updated: Jul. 24, 2018 at 9:01 AM CDT
WSFA - Several weeks ago we ran a story on timeshare scams. The folks at the Better Business Bureau told us many people trying to sell their timeshares get scammed out of thousands of dollars all the time.
After our story aired we were contacted by Timeshare Specialists, Inc. They run a timeshare scam hotline out of Montana and help people all over the country who feel they've been scammed. We sent a list of questions to the founders of the company John Kushman and Brent Maggio. Here's what they had to say about some common timeshare scam questions.
Are timeshare scams a big problem? Is it getting worse?
Yes, and yes. We've been battling these scams for over a decade and the BBB has consistently listed the timeshare resale market as one of the top places in the country to get scammed.
The reason is pretty simple, there are approximately 10 million timeshare owners in the US and the average owner spent around $20,000 when they purchased. The problem is most don't realize that their ownership is worth pennies on the dollar on the resale market and these conmen are ready to pounce on poorly informed consumers. The scammers see this as an opportunity for a big con, often over $10,000 with little work. The most common scam is when a "broker" promises to release a buyer's check once the timeshare owner covers some fee, such as closing costs. Once the owner wires the money (or sends prepaid gift cards) they never hear back from the scammer. I've talked to owners who have wired over $20,000 because the scammer kept coming up with additional fees that needed to be paid in order to release their money.
It's getting worse because the scammers are getting more believable, they are constantly changing their approach so even people who have been scammed before fall victim again and again. I've seen them go as far as finding once legitimate companies that are no longer in operation, then refilling with the state to open that company back up, giving the appearance that they have been in business for years. Another common trick is to reference a reputable company in their contract to convince the timeshare owner into signing and sending them money.
Tell us about the scam hotline?
The hotline is a free service. Anyone can call in and get free information on how to avoid scams, and how to safely navigate the timeshare resale market. Most importantly, the hotline gives owners a way to check out the legitimacy of a specific offer on their property.
As both a closing company and broker, we're in a unique position to provide that information. We know the going rate of every timeshare week out there. Some have value, many don't. However, the average owner tends to believe that his or her week is worth at least what they paid for it, often in the neighborhood of $20,000 or $30,000. So it doesn't seem out of the ordinary when they receive an offer for their original purchase price. Scammers know this and readily take advantage of these uninformed timeshare owners.
The hotline will not only walk a caller through whether or not they are being scammed, but also provide them with further advice and information on how to avoid being scammed in the future.
One of our specialists will review the information provided by the timeshare owner and confirm the red flags that determine the scam.

How can this help consumers?
Hopefully, the timeshare owner finds the scam hotline prior to sending any money to the scammers. Providing trustworthy information to the timeshare owner will help them avoid the scammers in the future. When we receive information on a new scam we post that scam information (names, phone numbers, email addresses, websites, etc.) on our website and our social media pages. Spreading the information we receive from consumers is to help other consumers. If we can stop one person from being scammed then we feel the hotline is well worth it. Eventually, we hope to shut down the scammers.
Are the complaints or calls coming from all over the country?
Coast to coast. Wherever there are timeshare owners, we receive calls and emails from them.
Scammers acquire lists of timeshare owners from around the country and continent, enter their numbers into auto dialing software which repeatedly call them until they get one of them on the phone.
Recently, the most popular target for scammers has been those people who own a timeshare in Mexico. For instance, our local bank called us concerned that one of their customers was repeatedly wiring money to Mexico. The bank told us it was to facilitate her timeshare sale and asked if we thought it sounded like a legitimate transaction. It wasn't. The conman had assured the owner that he had a buyer and that all she had to do was pay the taxes related to the transaction. She wired tens of thousands of dollars before we were able to speak with her and let her know she was being conned.

Any other consumer advice?
If you receive an unsolicited call from someone about your timeshare, there's a 99% certainty it's a scam. If you have your timeshare listed for sale online (or in a newspaper, bulletin board, etc.) then ask the caller where they got your information. If they claim to have received it from somewhere other than where you posted it for sale; then hang up. It is definitely a scam. If they say they received it from where you have posted your timeshare for sale-beware-it is still advisable to be cautious and follow some other advice.

1. Never pay an upfront fee to sell your timeshare. If someone says they have a buyer waiting for your timeshare, and you just need to pay $500 to $2,000 to list your timeshare, hang up. Any transaction should be similar to a real estate closing. If there is a legitimate offer, the buyer's funds should be held by a licensed escrow company. And any fee due from the seller would normally come out of the purchase price. (Warning: some scams are so intricate that they involve bogus escrow companies.)

2. Don't wire money, ever! Only pay via credit card or make sure you are working with a licensed, bonded, and insured escrow company. Check with the Department of Banking in the state where the escrow company is in. They will need to be registered with the state in order to be a real escrow company.

3. If you need to get out of your timeshare and you own one that has so little resale value that you have to pay someone to get out of it, don't pay upfront. There are numerous companies that provide timeshare relief services. The legitimate ones don't require upfront payment for their services.
The hotline number is 1-800-965-6565. It's open from 9 a.m. to 5 p.m. Mountain Time. Here's a link to their twitter page.

Copyright 2018 WSFA 12 News. All rights reserved.