AL Medicaid work requirement enters 'comment period' phase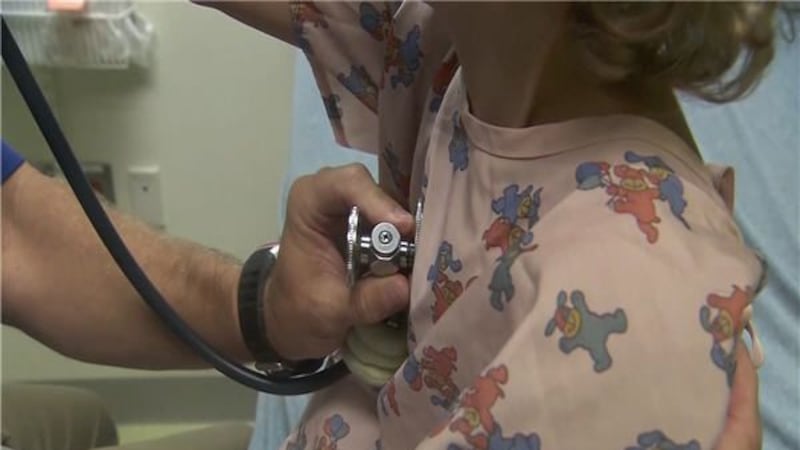 Updated: Aug. 2, 2018 at 7:48 PM CDT
MONTGOMERY, AL (WSFA) - The Alabama Medicaid Agency has proposed adding work requirements for able-bodied parents or caretaker relatives to stay on Medicaid. That could affect around 75,000 people, including stay-at-home moms.
The agency is seeking a waiver from the federal government in order to add work requirements for this group of people.
"Alabama Medicaid believes that increasing employment among parents and caretakers through employment and job training requirements will improve health outcomes and economic security among this population and their families," said the agency in a statement.
Under the proposed requirements, an able-bodied parent or caretaker would need to work 35 hours a week or participate in job-related activities like job training, job searching, and volunteer work.
"We are hopeful that able-bodied adults who can work will achieve greater economic security and better health in the future," the agency said.
However, an organization called Alabama Arise Citizens Policy Project calls these requirements a "work penalty" that they said will result in thousands losing Medicaid and still not receiving health insurance from an employer.
They would lose their health insurance because they would exceed the income limit to receive medicaid. For example, if a family of three makes more than $312 a month, they can not get the benefits.
"For a mom with two kids that income is $312 a month, so if she makes more than $80 a week, she loses her medicaid," said Jim Carnes with Arise Citizens Policy Project.
Carnes said this group would be caught in the "coverage gap" because he said their employers would not provide health insurance.
"Entry-level low-wage jobs where most of these people would probably find work typically in Alabama do not provide health insurance," Carnes said.
However, the Medicaid agency said the waiver it submitted to the federal government would provide people who lose their Medicaid coverage 18 months of transitional Medicaid coverage.
As of this past Monday, the state is in a "comment period" where Alabamians can give their feedback about the waiver and possible work requirements. Then the federal government will then review them. You can read about the proposal here.
We've reached out to the Alabama Medicaid Agency, which said it is not available for an on-camera interview.
Copyright 2018 WSFA 12 News. All rights reserved.